Fondazione ICA Milano presents, from Wednesday, January 25 to Saturday, March 18 2023, the solo exhibition by artist Chemutai Ng'ok (Nairobi, 1989), entitled "An impression that may possibly last forever" curated by Chiara Nuzzi.

On the occasion of her first solo exhibition in Europe, Chemutai Ng'ok presents ten paintings and a selection of drawings specially made for the occasion, in which the artist explores the tensions inhabiting power dynamics inherent in human interaction and their psychological effects.

Trained in South Africa and specialized in painting and drawing, Chemutai Ng'ok has defined over the years an internationally oriented artistic journey strongly focused on contemporary politics in Africa, with particular attention to social issues and the long-standing legacy of colonialism. From the protests of the FeesMustFall university movement in South Africa in 2015 and 2016 to the presidential elections that shook Kenya in 2017, Ng'ok draws inspiration from experiences that have involved her first-hand to reflect on the power dynamics that innervate society.

Ng'ok uses painting as her medium of expression, drawing inspiration from key events and figures from the reality around her. The artist depicts solitary and collective bodies that dissolve and interact with each other on the canvas, evoking the symbolic nature of power through atmospheres that are at times unreal and traversed by strong currents of psychological tension.

Through an exhibition itinerary coming to life on the first floor of the Fondazione, the project "An impression that may possibly last forever" invites the public to reflect on the instability and transience of the times we are called upon to pass through, setting a nuanced narrative that does not exclude the juxtaposition of images characterized by a strong sense of menace and intimate, warm atmospheres.
The artist's most recent production is characterized by an interpretation with strong autobiographical influences. Chemutai Ng'ok presents intense narrative layers that place the body at the centre of the representation. Portrayed within the vulnerability of their own loneliness as well as the strength of collective movement, the bodies on display at Fondazione ICA Milano are imprinted on canvas through bold brushstrokes of colour, thin and undulating lines that evoke tense atmospheres made restless by the continuous confrontation between the individual and the political.

Thanks to T293 and 22 Contemporary for support on the occasion of the exhibition "An impression that may possibly last forever".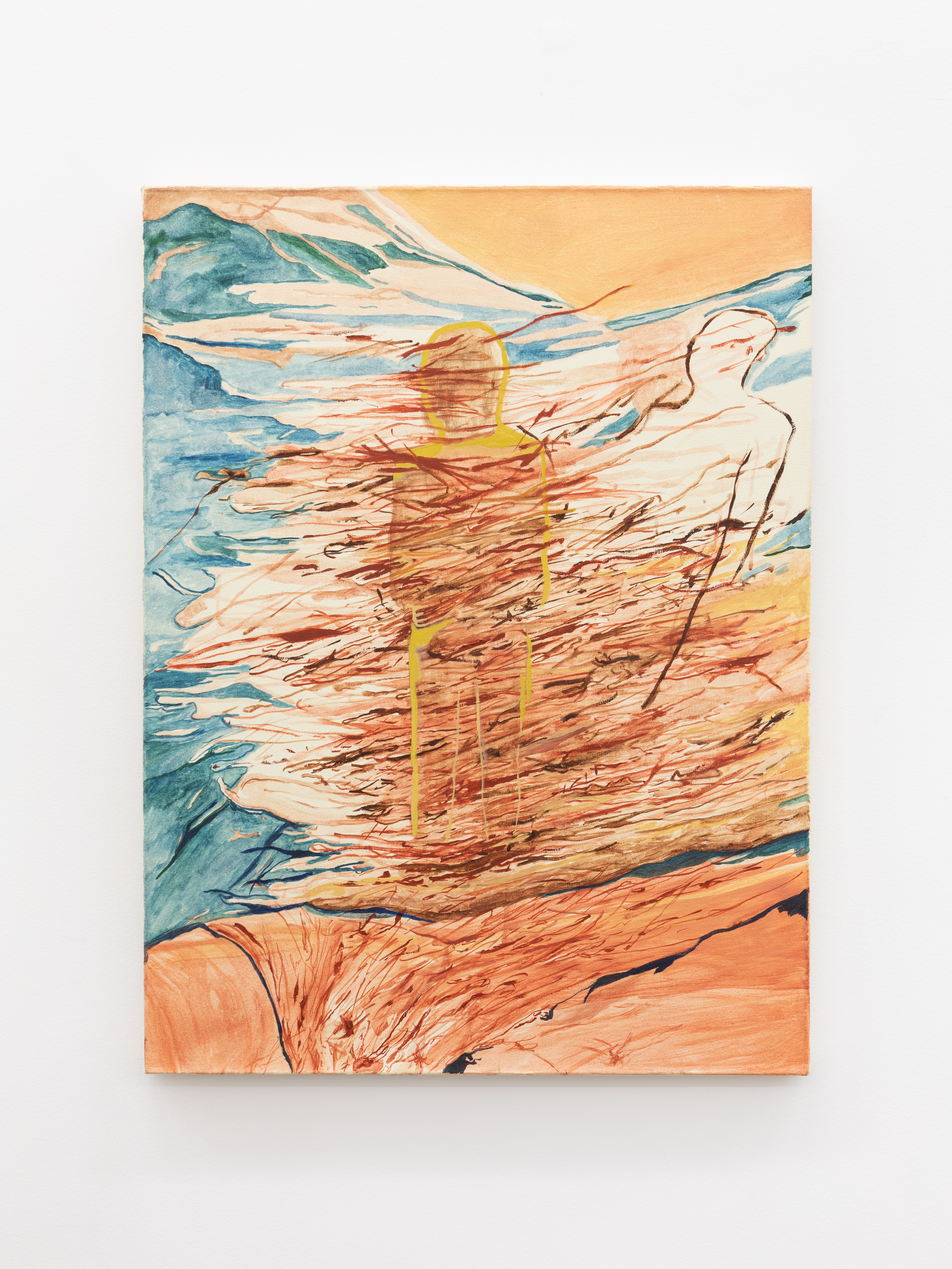 Rapture , 2022 Acrilico su tela / Acrylic on Canvas, 80x60cm, Courtesy l'artista e T293, Roma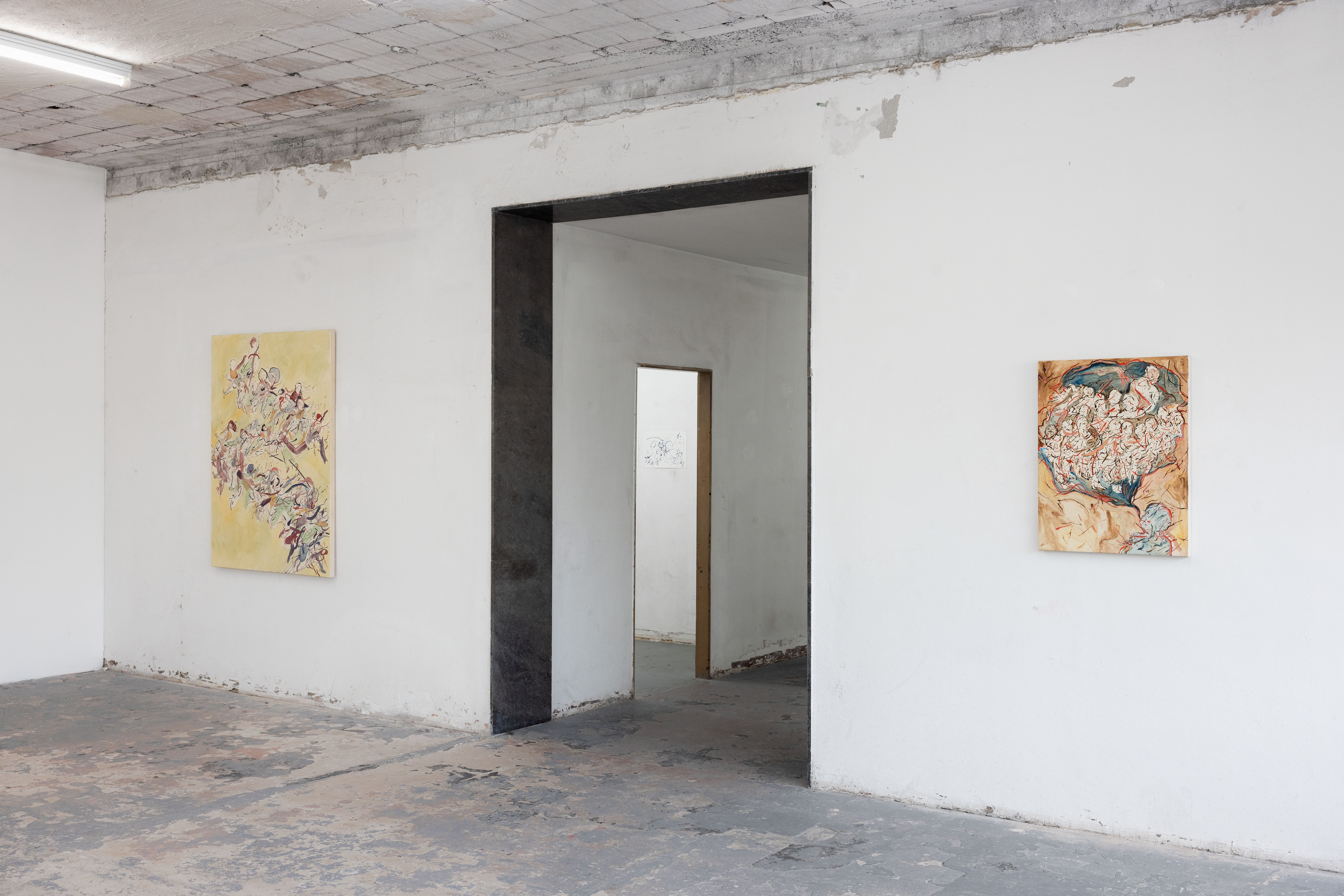 Chemutai Ng'ok, Installation view of "An impression that may possibly last forever", curated by Chiara Nuzzi, 2023, Courtesy Fondazione ICA Milano, T293 and the artist. Picture © Andrea Rossetti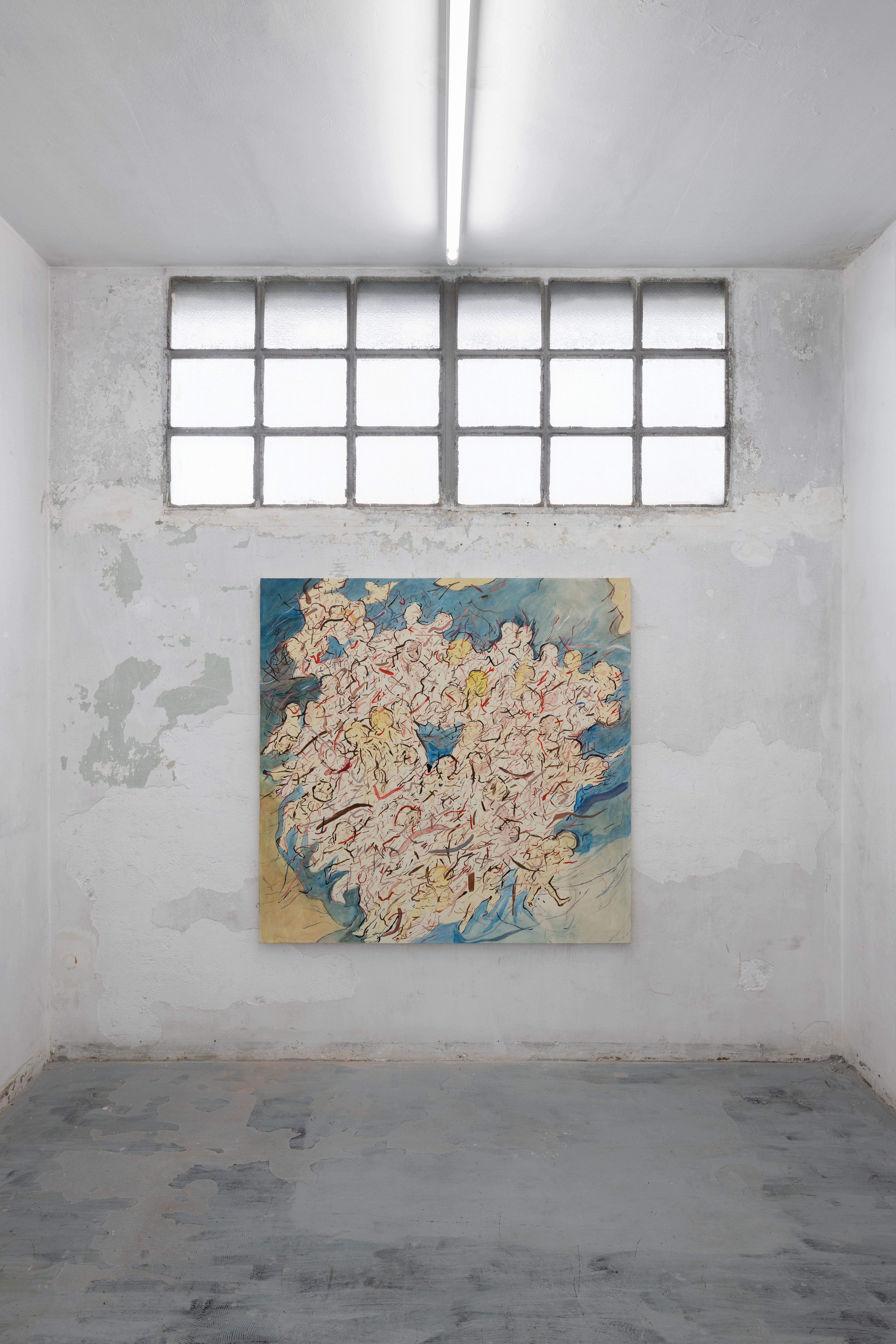 Chemutai Ng'ok, Installation view of "An impression that may possibly last forever", curated by Chiara Nuzzi, 2023, Courtesy Fondazione ICA Milano, T293 and the artist. Picture © Andrea Rossetti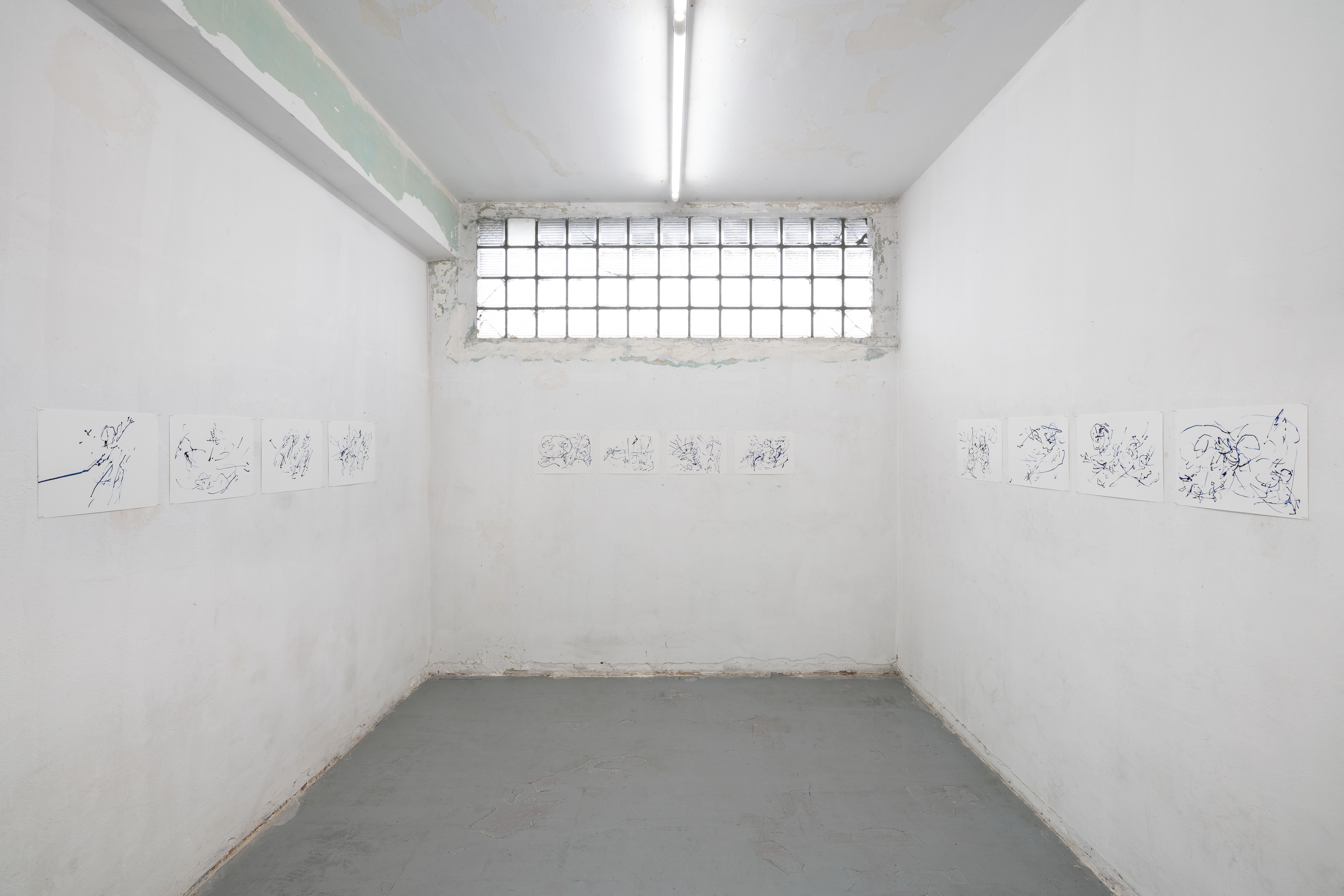 Chemutai Ng'ok, Installation view of "An impression that may possibly last forever", curated by Chiara Nuzzi, 2023, Courtesy Fondazione ICA Milano, T293 and the artist. Picture © Andrea Rossetti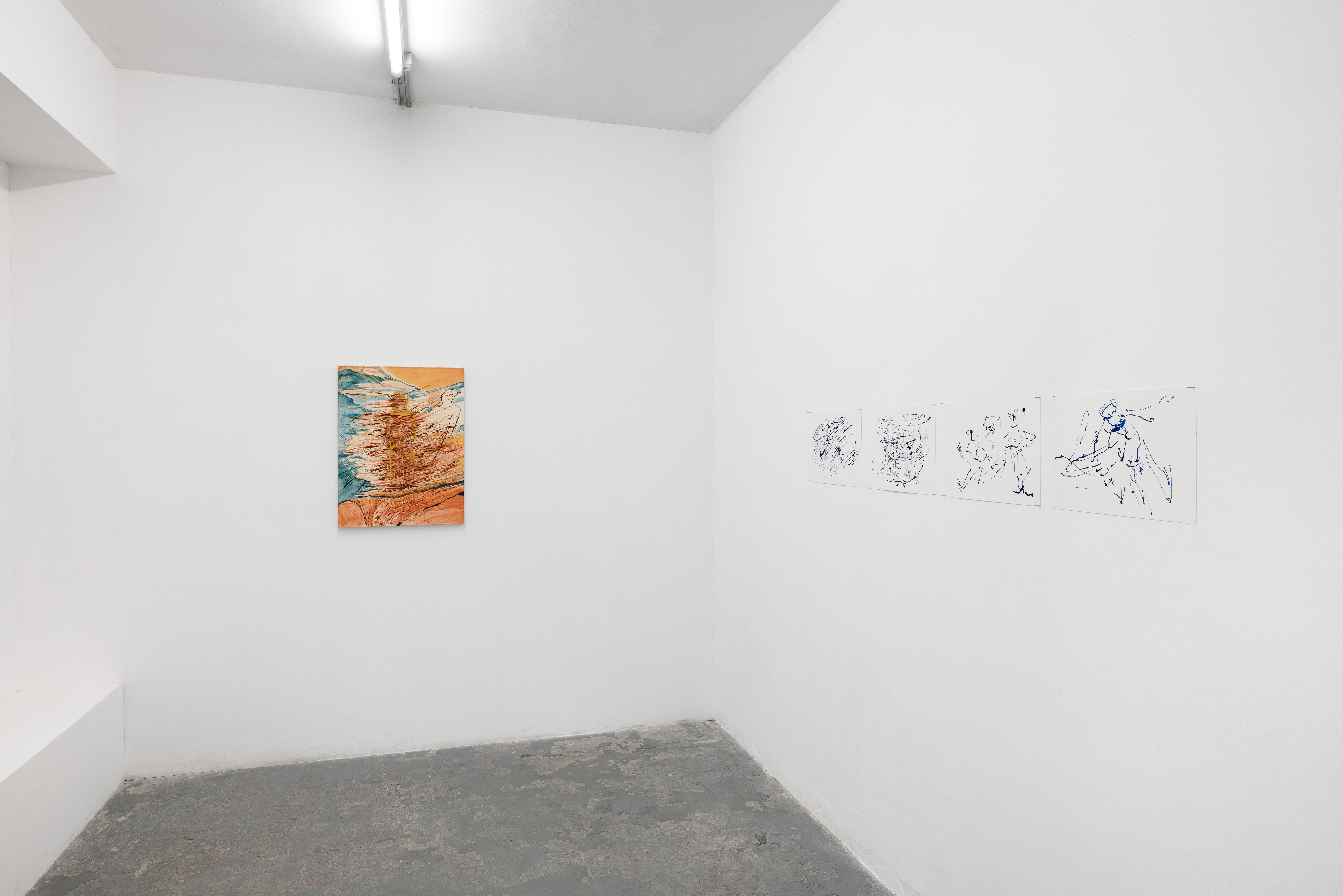 Chemutai Ng'ok, Installation view of "An impression that may possibly last forever", curated by Chiara Nuzzi, 2023, Courtesy Fondazione ICA Milano, T293 and the artist. Picture © Andrea Rossetti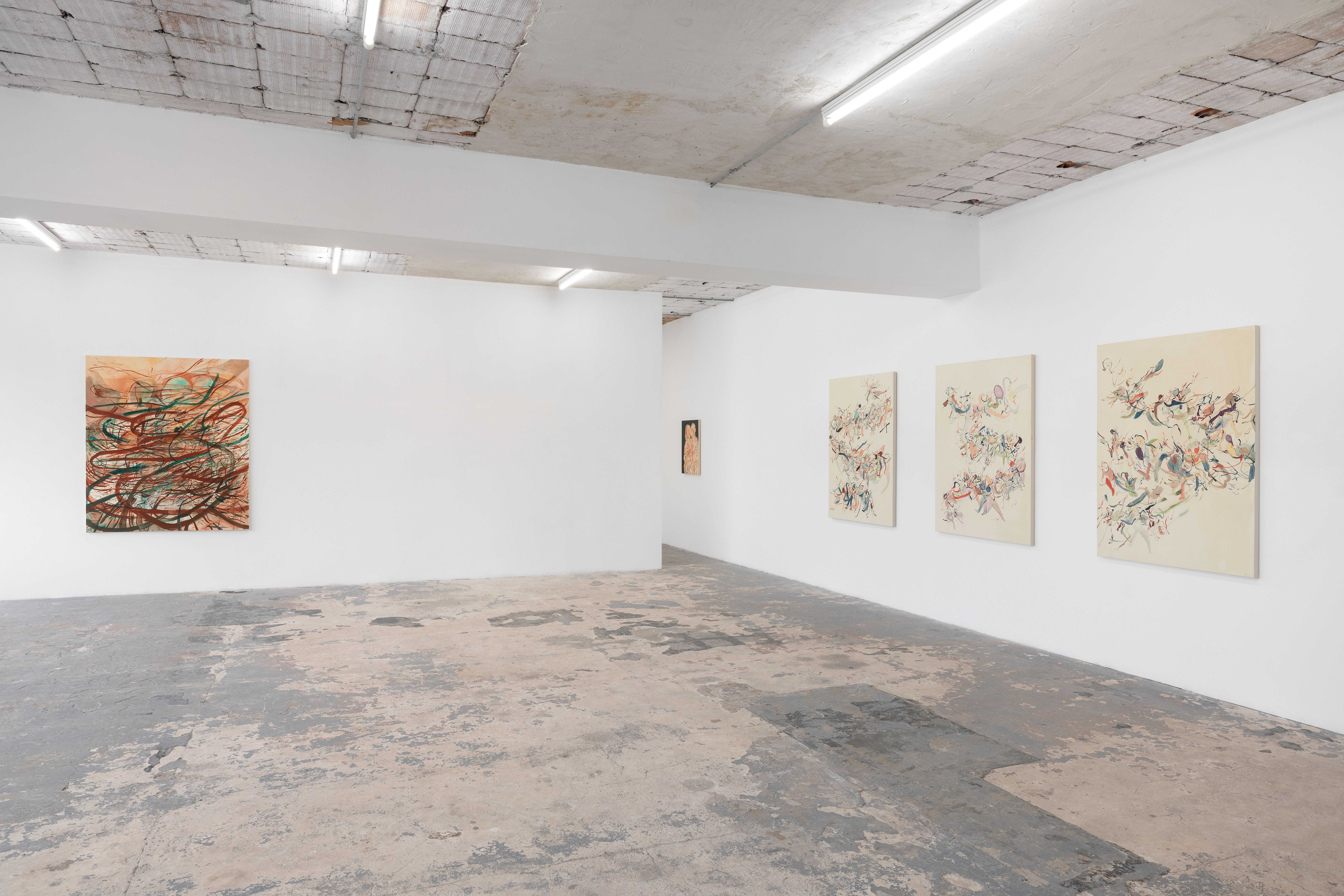 Chemutai Ng'ok, Installation view of "An impression that may possibly last forever", curated by Chiara Nuzzi, 2023, Courtesy Fondazione ICA Milano, T293 and the artist. Picture © Andrea Rossetti
Chemutai Ng'ok, Installation view of "An impression that may possibly last forever", curated by Chiara Nuzzi, 2023, Courtesy Fondazione ICA Milano, T293 and the artist. Picture © Andrea Rossetti