Curated by Alberto Salvadori
ICA Milano presents the first Italian solo show dedicated to the work of the Swiss artist Hans Josephsohn, one of the great masters of sculpture active in the second half of the 20th century. The exhibition is realized in collaboration with Kesselhaus Josephsohn (St Gallen, CH) and is curated by ICA Milano director Alberto Salvadori. It represents the first episode of a rich programme of monographs exhibition dedicated to the re-discovery of important authors from the 1950s.
It is the first solo show dedicated to Hans Josephsohn (Königsberg, 1920 – Zurich, 2012) to be presented in our country: even though his life and research were strictly connected to Italy, his work has only been presented before at the 55th edition of the Mostra Internazionale d'Arte of the Venice Biennale in 2013.
The exhibition features a considerable number of artworks and encompasses the various phases the artist's production went through from the '50s until the early 2000s. This exceptional selection includes works made in brass, clay and concrete, belonging to the different typologies through which Josephsohn classified his artworks: heads, semi-figures, standing figures, reclining figures and reliefs. The exhibition also comprises of a collection of preparatory sketches and a docufilm investigating the artist research and creative process.

Born in 1920 in Eastern Prussia from Jewish parents, Hans Josephsohn left Germany in 1937 and settled in Florence with the aim of studying art. However he was soon forced to leave due to fascist racial laws and he moved to Switzerland, which became his adoptive country. Despite this Josephsohn's relationship with Italy remained strong and he often returned after the end of the war, especially in those areas between the lower side of the Tuscan Maremma and the Alto Lazio, where he had encountered Etruscan art.
Josephsohn's oeuvre has been defined as "Existential sculpture": in a time that was strongly characterised by the physical and moral devastation left by World War II, Hans Josephsohn developed a language capable to talk about the fragile relationship of mankind with the surrounding world.
His sculptures appear as assemblages of diverse viewpoints of the same subject, as mind maps that, without any sort of illusory preoccupation, bring together different visions of the human figure that have settled in memory. Body parts are not reproduced with realistic anatomic proportions, but are usually emphasised in order to enhance the subject expressive force. Such process often leads the figures to loose their frontality, inviting the viewer to experience the work by moving in a circle, without a privileged point of observation.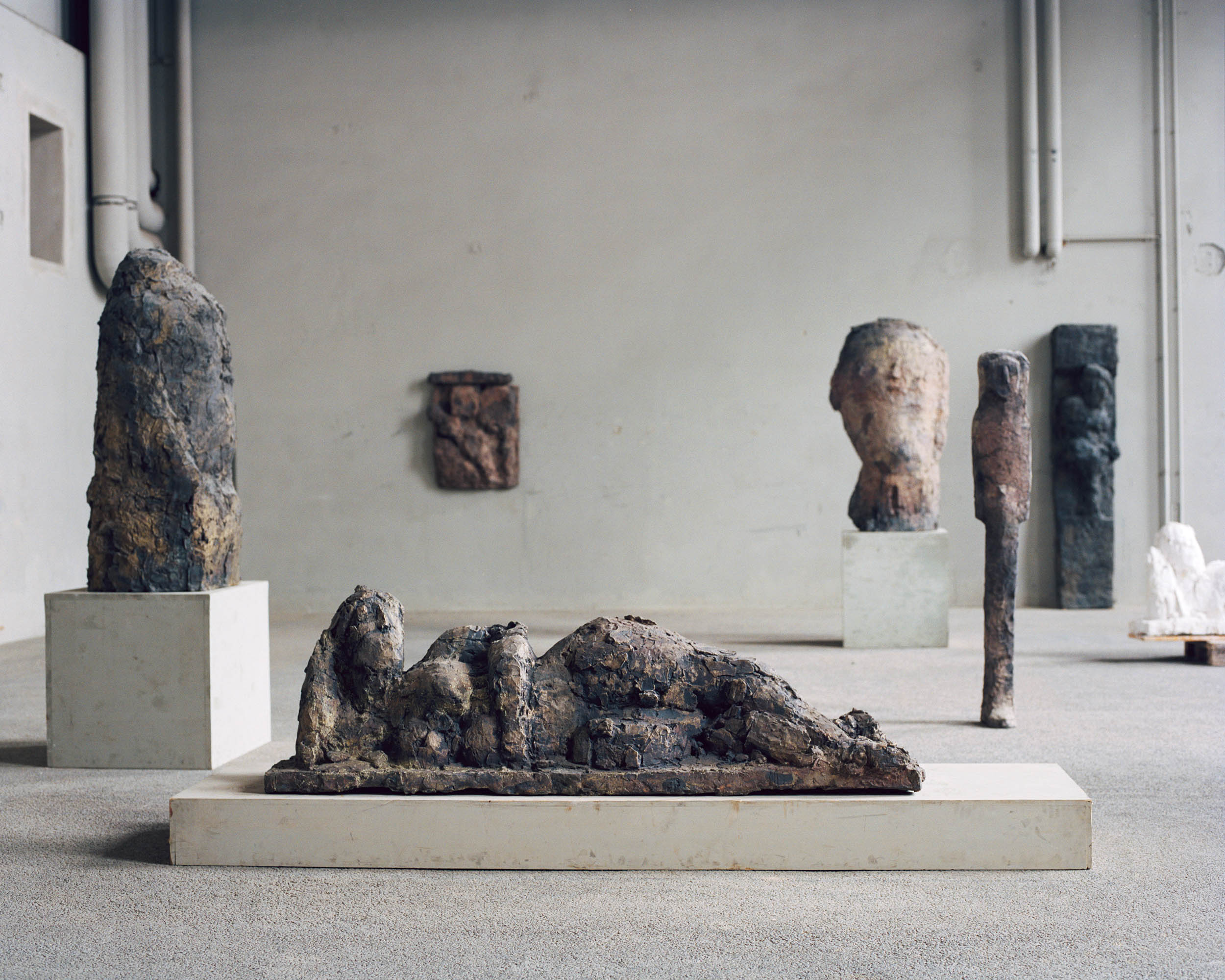 Hans Josephsohn, grande figura distesa, 1971, installation view, Kesselhaus Josephsohn, San Gallo. Foto: Katalin Deér, Kesselhaus Josephsohn St.Gallen Courtesy Josephsohn Estate, Kesselhaus Josephsohn/Galerie Felix Lehner, Hauser & Wirth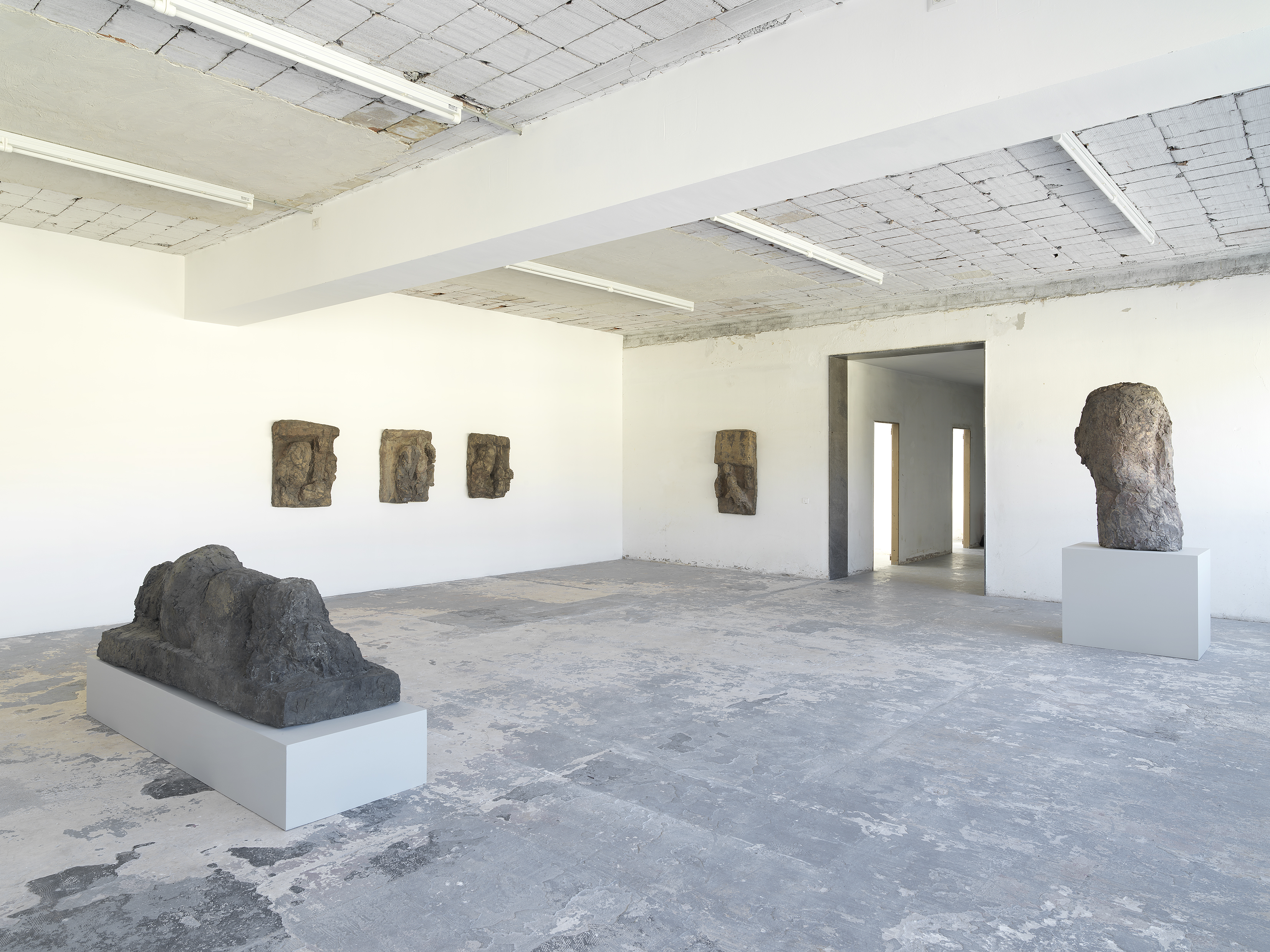 Hans Josephsohn, installation view, Fondazione ICA Milano, 2019; Ph. Dario Lasagni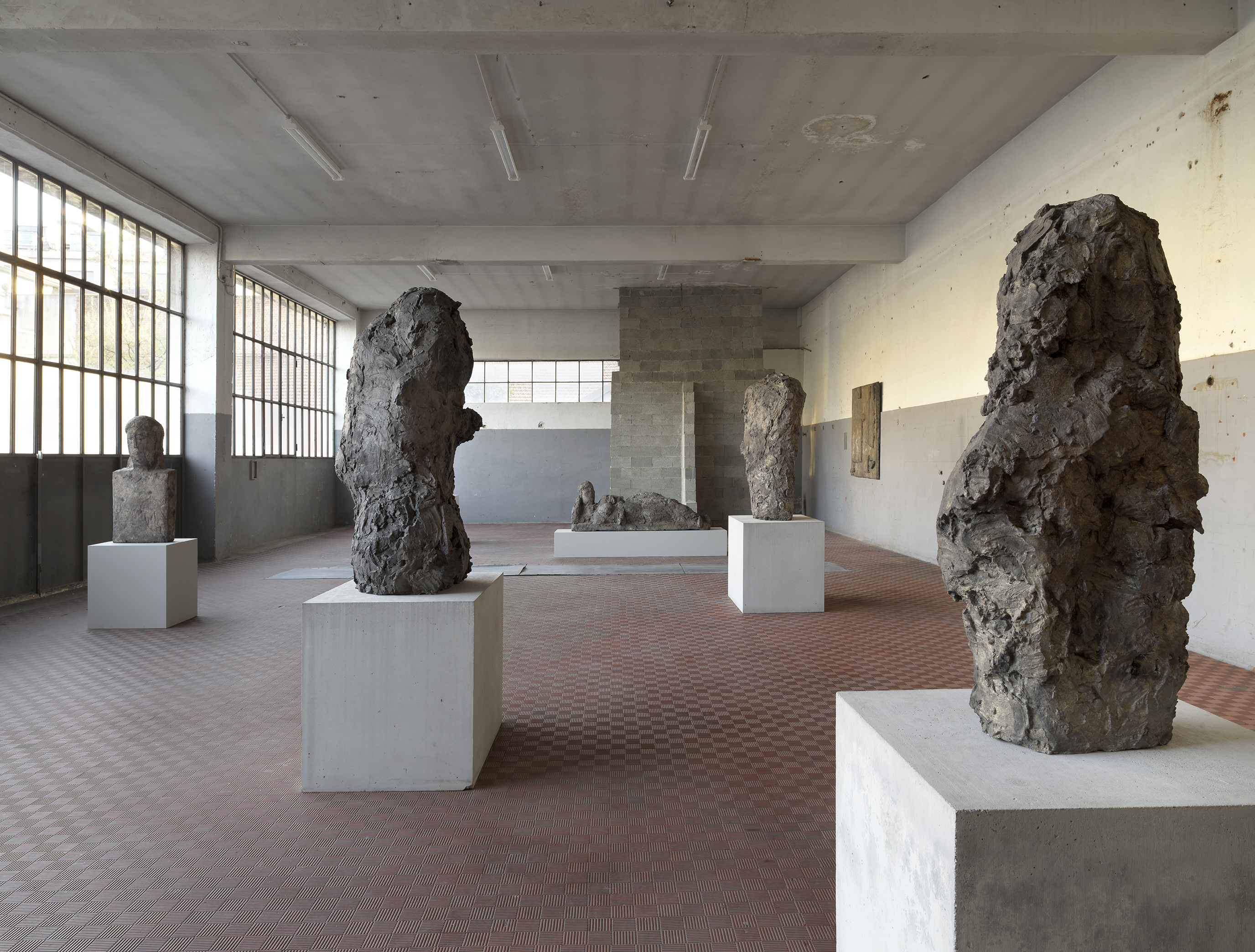 Hans Josephsohn, installation view, Fondazione ICA Milano, 2019; Ph. Dario Lasagni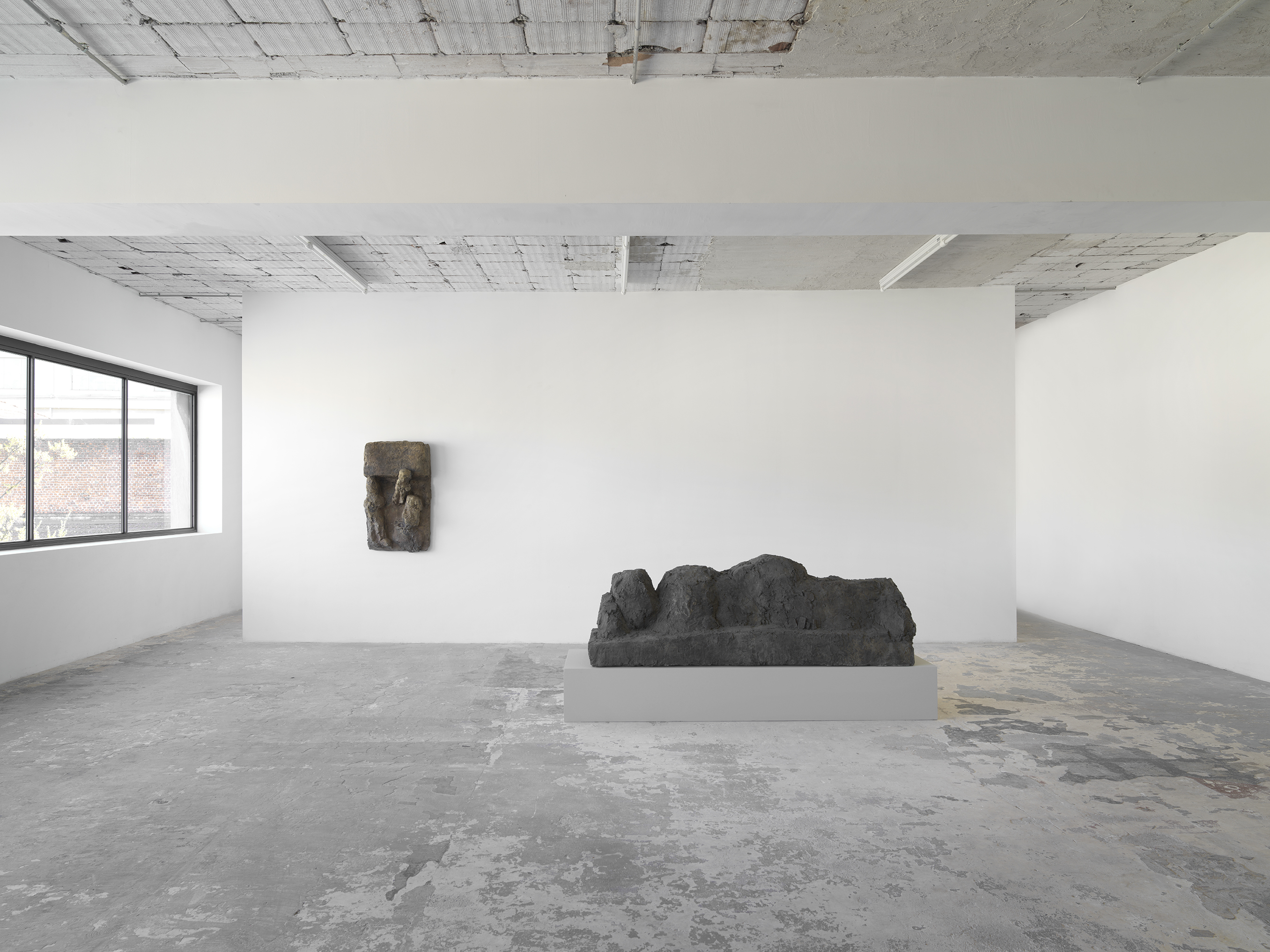 Hans Josephsohn, installation view, Fondazione ICA Milano, 2019; Ph. Dario Lasagni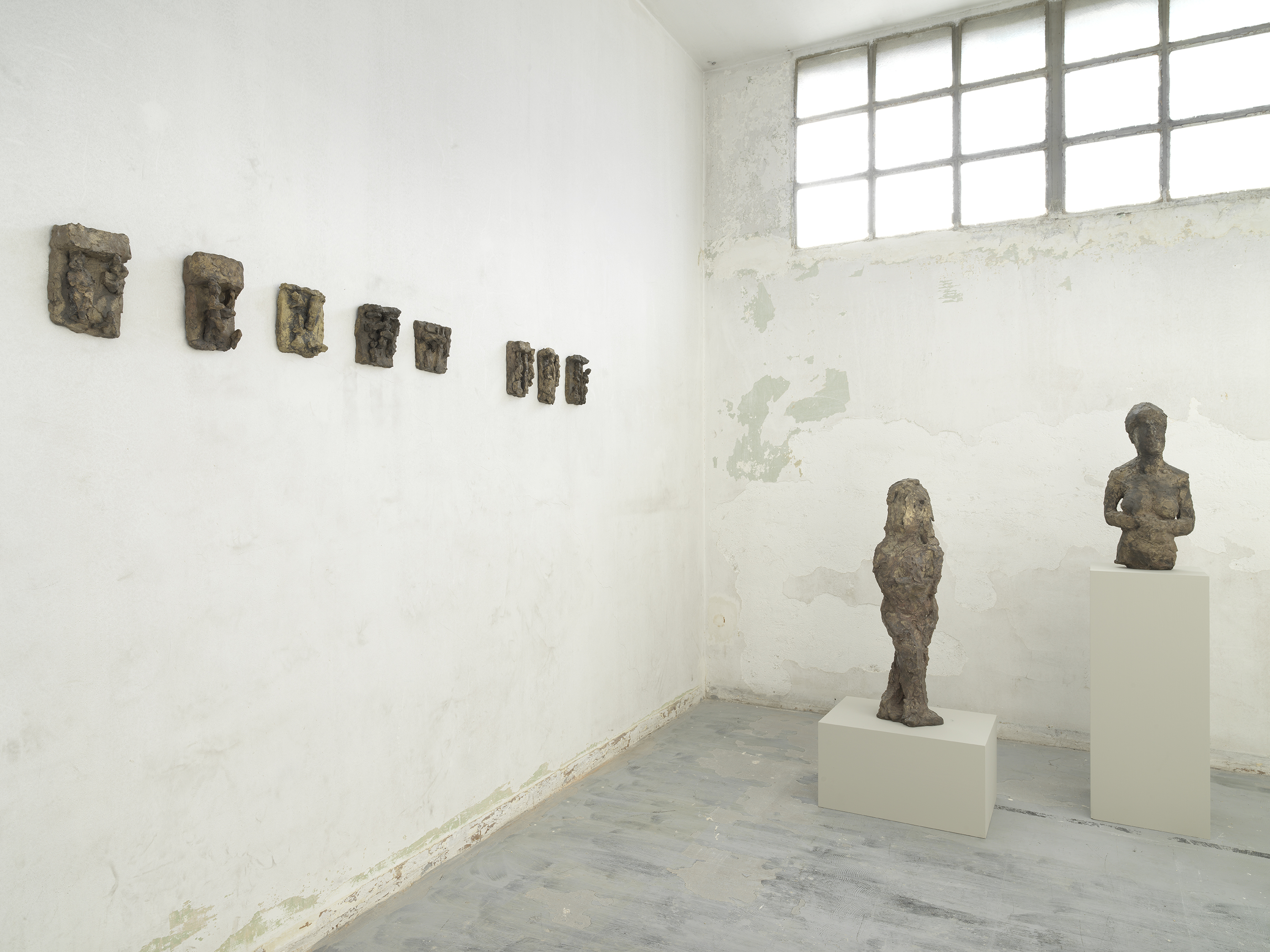 Hans Josephsohn, installation view, Fondazione ICA Milano, 2019; Ph. Dario Lasagni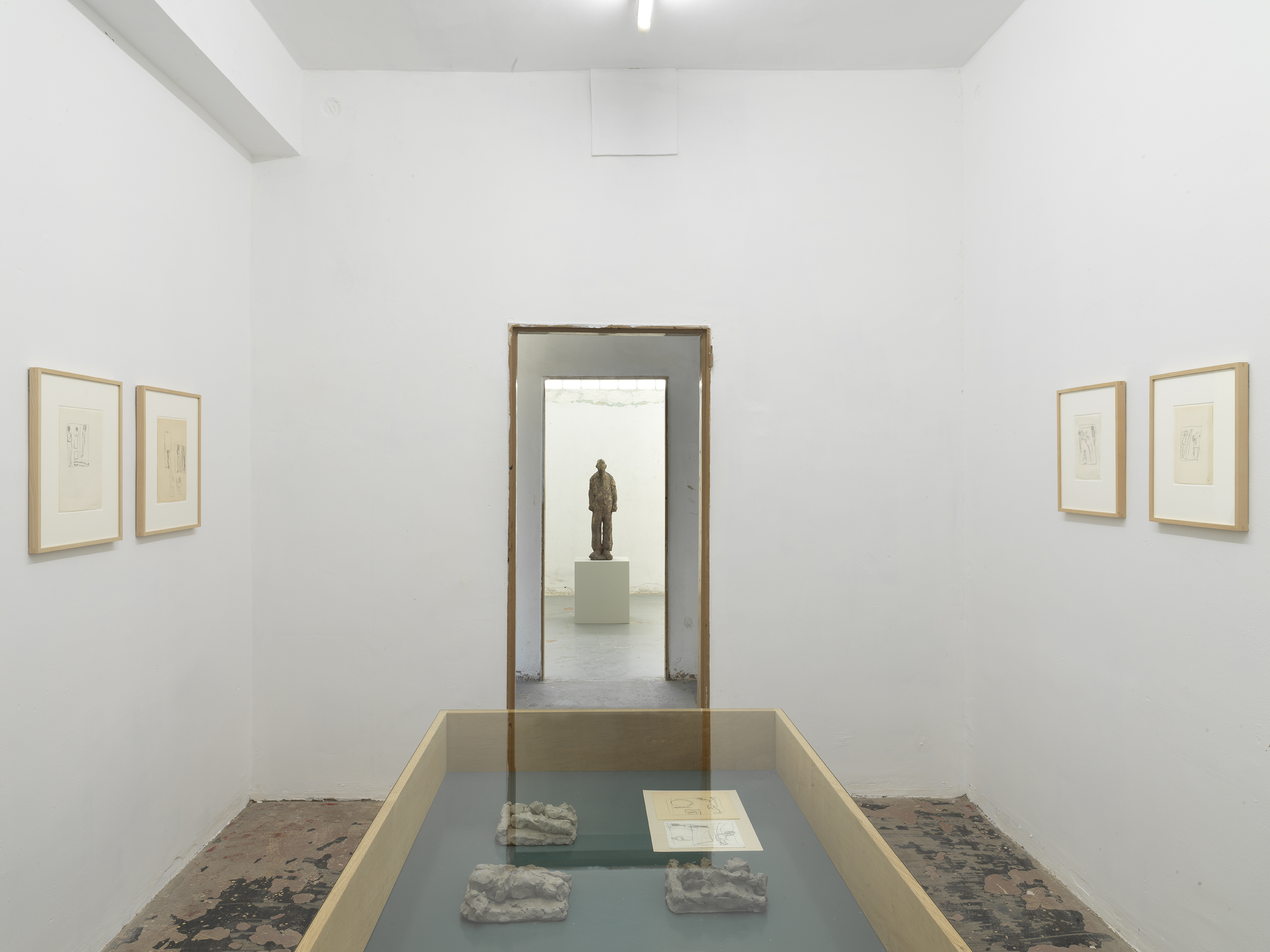 Hans Josephsohn, installation view, Fondazione ICA Milano, 2019; Ph. Dario Lasagni