Curated by Johana Carrier and Joana P. R. Neves
Fondazione ICA Milano presents, from Thursday 9th June to Friday 22nd July 2022, the exhibition BLANK, a retrospective exhibition of the Italo-German artist Irma Blank (1934, Celle, Germany), curated by Johana Carrier and Joana P. R. Neves. The show has had seven iterations, each one adapted to its new exhibition space. The culmination of this touring exhibition is its final version at Fondazione ICA Milano, of particular importance because Irma Blank has lived in Milan since 1973. Therefore, this last show associates a universal stance of her work with the deeply personal, but from the visitor's perspective. The works selected for this exhibition focus on identity and critical mirroring through Blank's lifelong work of drawing languages without words. Thus, her work creates and proposes a form of communication beyond specific language.
The exhibition focuses on Irma Blank's works from the last two decades of her life, seldom shown (and some of them exhibited for the first time), alongside pieces from the 1970s from the Eigenschriften and the Trascrizioni series. It also highlights the performative aspect of her work, that traverses her whole practice, including one live performance re-enactment, Concerto Scritturale (created originally in 1980), two filmed performances and recorded sounds.
The works make space for the visitor within their spiritual quest. Stemming from Irma Blank's own experiences of migration, isolation and passion for the written and spoken word, her work explores a form of inter-personal communication through the passing of time and repetition of a personal mark. Rather than prescribing a specific behaviour, she prefers to inscribe the murmurs of the soul on a given surface. Her quest is passed on to the spectator as a method rather than a lesson – as a passion for silence and spiritual communication.

The exhibition is a collaboration with Culturgest, Lisbon; Mamco, Geneva; CCA, Tel Aviv; Villa dei Cedri, Bellinzona, Switzerland; Bombas Gens, Valencia, Spain; Fondazione ICA Milano, Milan. A monographic book has been published with Koenig Books, in connection with the exhibition and its partners.
IRMA BLANK

Irma Blank (Celle, DE, 1934, lives and works in Milan).
Born in Germany but residing in Italy from an early age, Irma Blank's work developed in the climate of linguistic experimentation typical of the second half of the 1960s, in which exponents of the minimal-conceptual avant-gardes, through an impersonal, de-subjectivized art, recorded the time of their own existence, of being there, existing in the here and now. Since the beginning Irma Blank immediately focused - as she says - "on writing, stripping it of meaning to charge it with other values. A writing purified of sense, an automatic sign that gives voice to the silence". This is precisely the solution, as radical as it is personal, of Irma Blank: a writing not linked to knowledge, but to being. Papers, sheets, canvases, books are the surfaces on which the relationship between sign and time is played out. Ink, ballpoint pen, pastels, watercolours, acrylic are tools through which the signs occupy the surfaces, and the surfaces record the time of an existence through gestures. From the start of her career, the work of Irma Blank has been structured in series of pieces, like phases or movements, even very small ones, along an absolutely coherent itinerary. Starting with a limited nucleus of themes and questions, each cycle is crossfaded and linked with the next in a fluid, natural progression.

Irma Blank has exhibited: GAM, Bologna, IT (1977); Documenta 6, Kassel, DE (1977); the 38th Venice Art Biennale, Venezia, IT (1978); Westfälischer Kunstverein, Münster, DE (1979); Fondation Nationale des Arts Graphiques et Plastiques, Paris, FR (1980); Bibliothèque Nationale de France, Paris, FR (1981, 1996); Bonner Kunstverein and Stadtische Galerie, Regensburg, DE (1981); Musée des Beaux Arts, Rouen, FR (1982); Centre Pompidou, Paris, FR (1985, 2009, 2010 e 2013); Quadriennale, Roma, IT (1986, 2005); Heidelberger Kunstverein, Heidelberg, DE (1990); PAC, Milano, IT (1992); Folkwangmuseum, Essen, DE (1992); Museo della Fondazione Querini Stampalia, Venezia, IT (1996); Kunstmuseum, Düsseldorf, DE (1997); Museion, Bolzano, IT (2002, 2009, 2019); Museo d'Ar- te Moderna e Contemporanea, Roma, IT (2007); MART, Rovereto, IT (2007); Palazzo Reale, Milano, IT (2010); Mostyn Museum, Llandudno, GB (2014); Kunsthalle, Wien, AT (2014), ); Museion, Bolzano, IT (solo, 2017); Castello di Rivoli/GAM, Turin (2017); the 57th Venice Biennale (2017); FM Centro per l'Arte Contemporanea, Milano, IT (2019); XVII Quadriennale d'arte, Palazzo delle Esposizioni, Roma, IT (2020); Centre d'Art Contemporain Genève, CH (2020); LACMA – Los Angeles County Museum of Art, Los Angeles, US (2021)
JOHANA CARRIER
Johana Carrier is an independent editor, exhibition curator and translator based in Paris. Since 2009, she has been the codirector of Roven éditions, co-editor-in-chief of Roven, magazine dedicated to contemporary drawing, and founding member of the curatorial collective Plateforme Roven. She is currently working with Joana P. R. Neves on the first retrospective exhibition devoted to the work of German artist Irma Blank (2019: Culturgest, Lisbon; Mamco, Geneva; 2020: CAPC, Bordeaux; CCA and Bauhaus Foundation, Tel Aviv; 2021: Museo Villa Dei Cedri, Bellinzona, Switzerland; Bombas Gens, Valencia; 2022: ICA Milano) with a monographic book published with Koenig Books. She has namely cocurated the following shows: Comme les nuages, les formes du monde tournent les unes dans les autres, CACC, Clamart (2018); Outiller le dessin, La Panacée, Montpellier (2016); Rituels, répétitions, contraintes, tentations, part 1: group exhibition, part 2: Reto Pulfer, MRAC Sérignan (2015); La Méthode graphique et autres lignes, Galerie Édouard-Manet (2010), Gennevilliers. Trained as an art historian, (Université Paris Sorbonne), she worked in contemporary art galleries for over 10 years, before pursuing her career as an independant editor, curator and translator.

JOANA P. R. NEVES
Joana P. R. Neves is a London-based writer and independent curator. In 2020, she obtained her PhD in Art History at Kingston University in 2020, Following the Indexical Line, Etienne-Jules Marey, Douglas Huebler, Sol LeWitt. Her recent publications include As One takes one's pulse, The Technology of Asemantic Writing, Centre d'art de Genève (2019); Unskilled Beauty or Ugly Truth? (Drawing, Research, Theory Practice, 2020), amongst others. Currently, she is the co-curator of the touring individual exhibition BLANK, Irma Blank (Culturgest, Lisbon & MAMCO, Geneva 2019; CAPC, Bordeaux & CCA, Tel Aviv 2020; Museo Villa dei Cedri, Bellinzona & Centre d'art Bombas gens Valencia 2021-22), for which she co-edited the eponymous catalogue (Koenig Books). She is the Artistic Director of DRAWING NOW Art Fair since 2017, and has been a regular contributor of contemporary art publications and catalogues. Her next research project explores drawing, abstraction and technology from a feminist perspective. Joana P. R. Neves worked, at the beginning of her career, as a commercial director at Galerie Chantal Crousel (Paris), schleicher+lange gallery (Paris), and Marlborough Contemporary (London).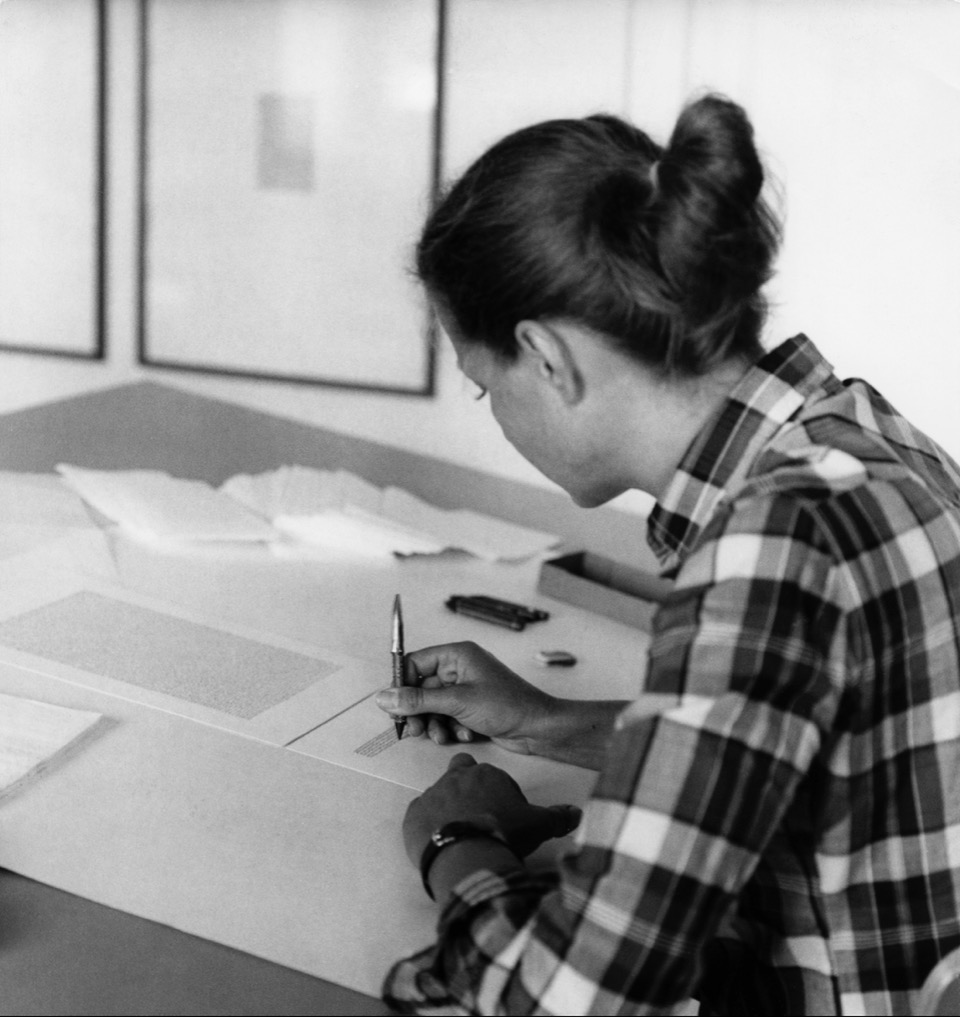 Irma Blank nel suo studio, Milano/ Irma Blank in her studio, Milan, 1973 Photo credit Gian Sinigaglia Courtesy l'artista e P420, Bologna/the artist and P420, Bologna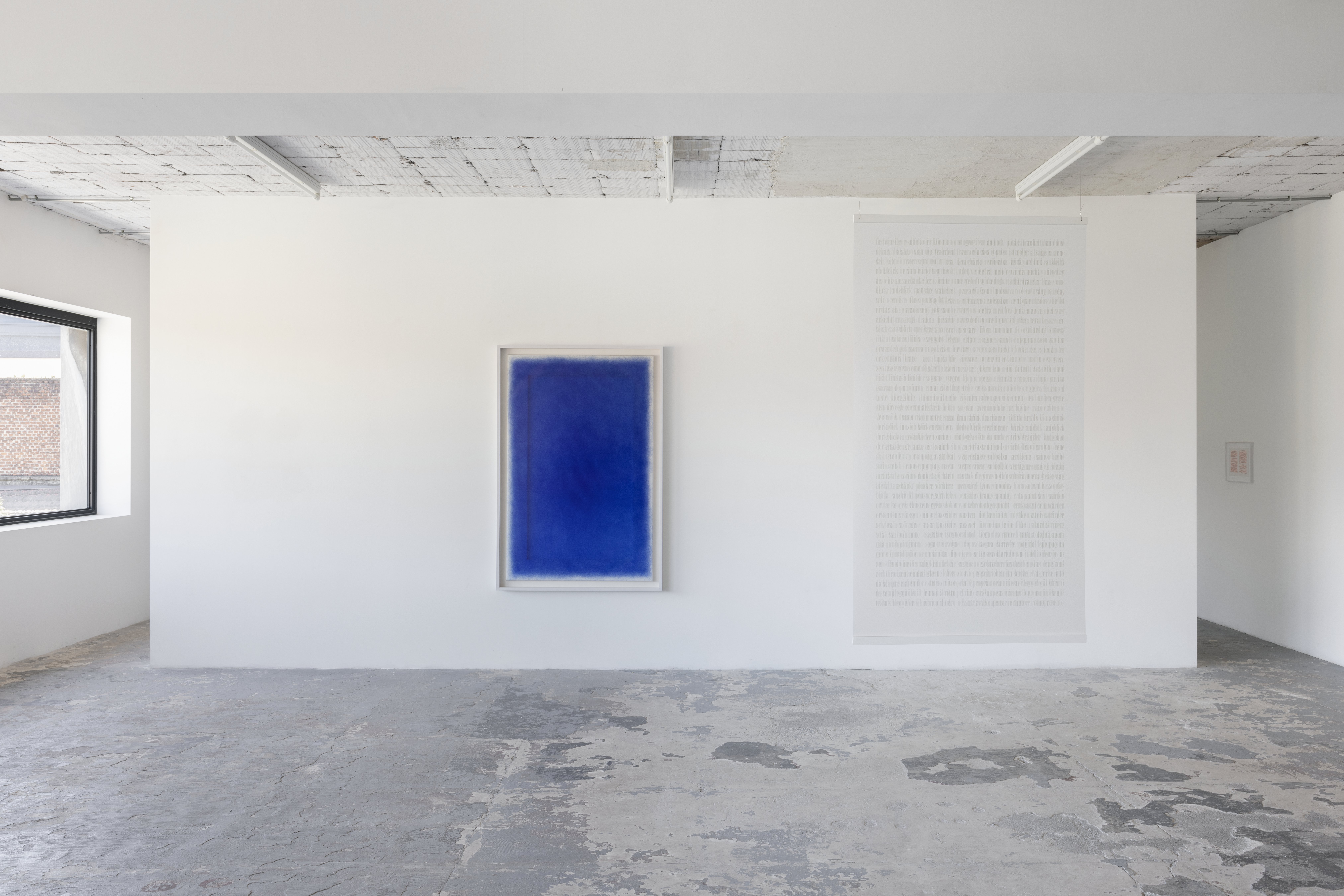 Irma Blank. BLANK, Courtesy the artist, P420 gallery e/and Fondazione ICA Milano, ph. credits Andrea Rossetti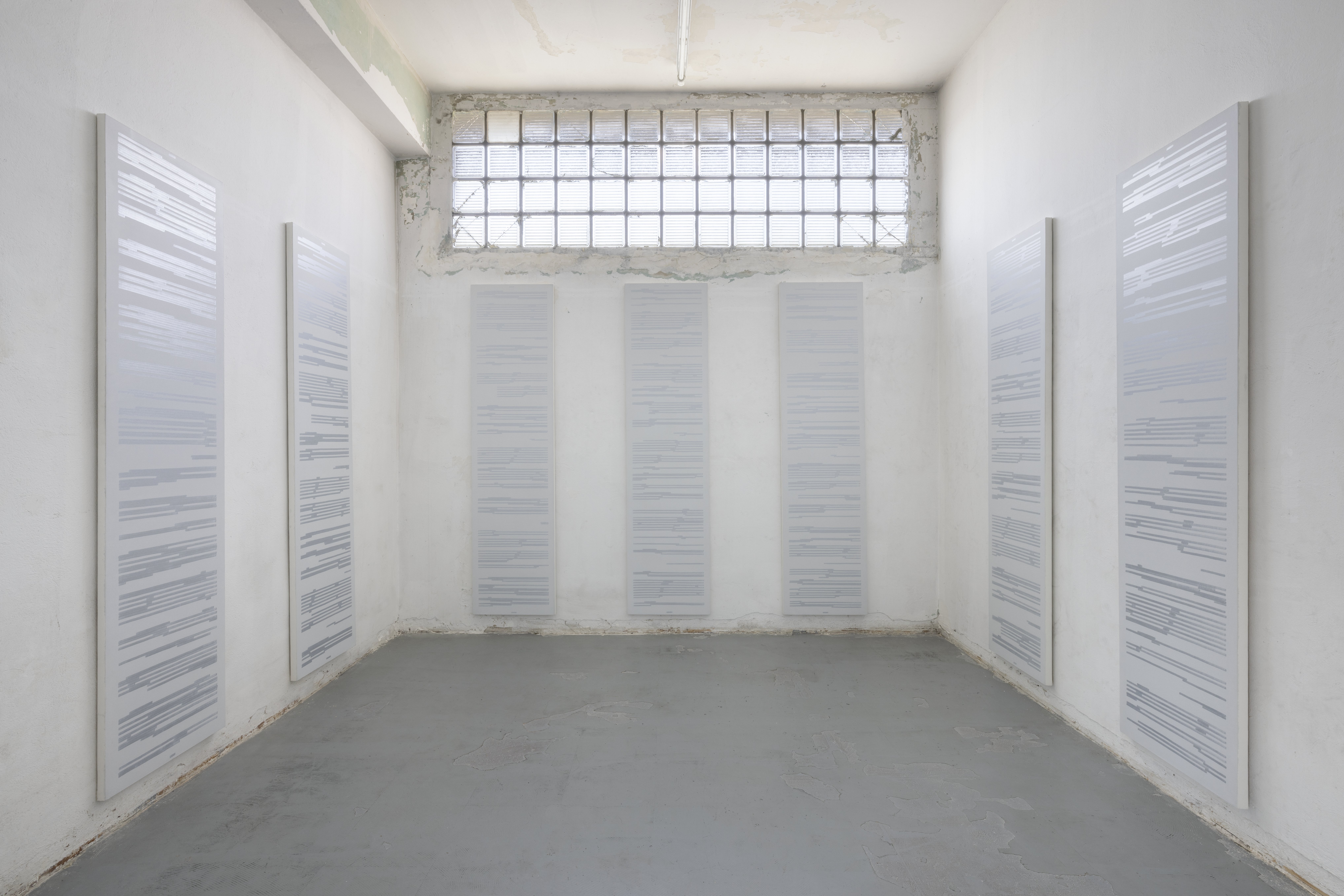 Irma Blank. BLANK, Courtesy the artist, P420 gallery e/and Fondazione ICA Milano, ph. credits Andrea Rossetti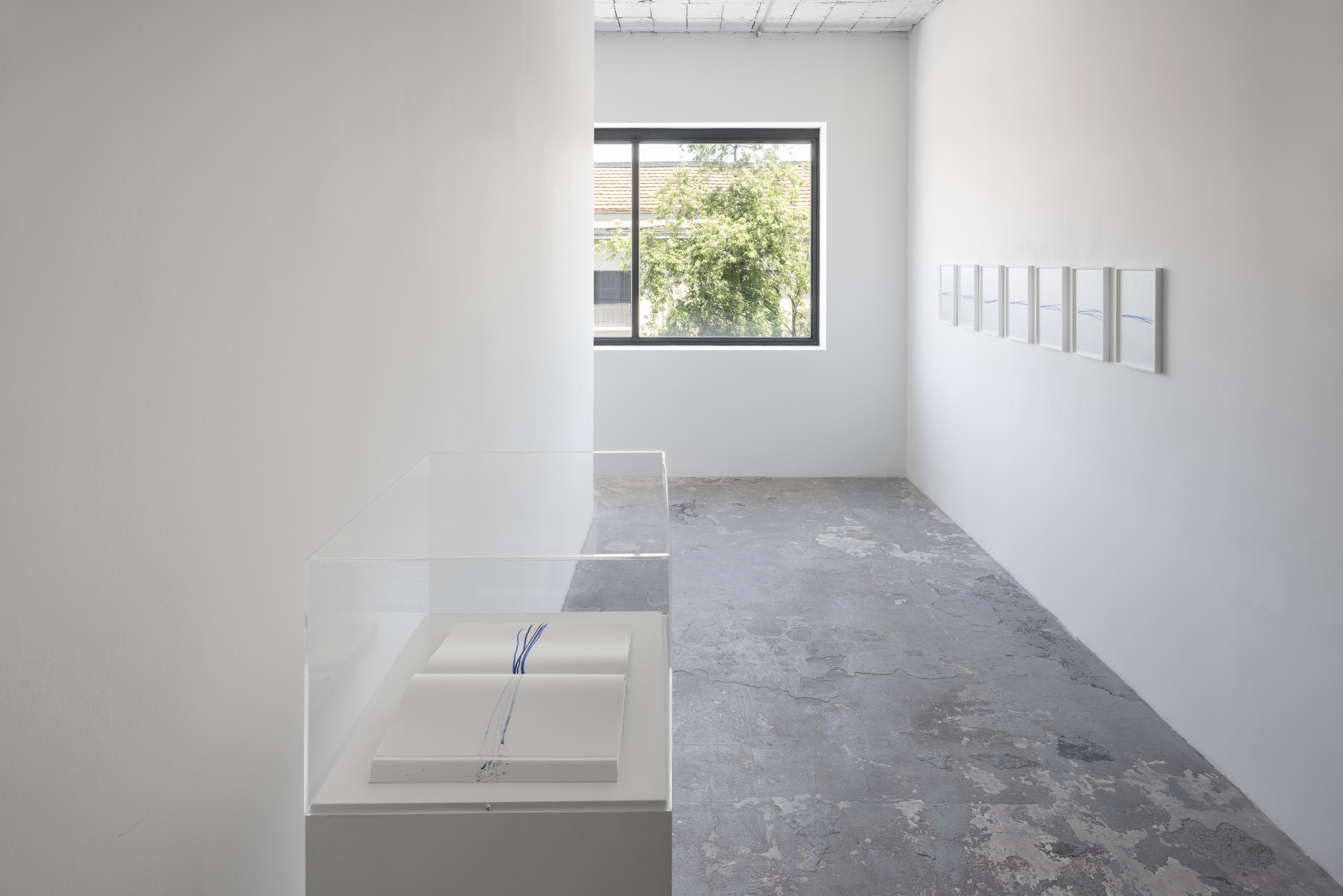 Irma Blank. BLANK, Courtesy the artist, P420 gallery e/and Fondazione ICA Milano, ph. credits Andrea Rossetti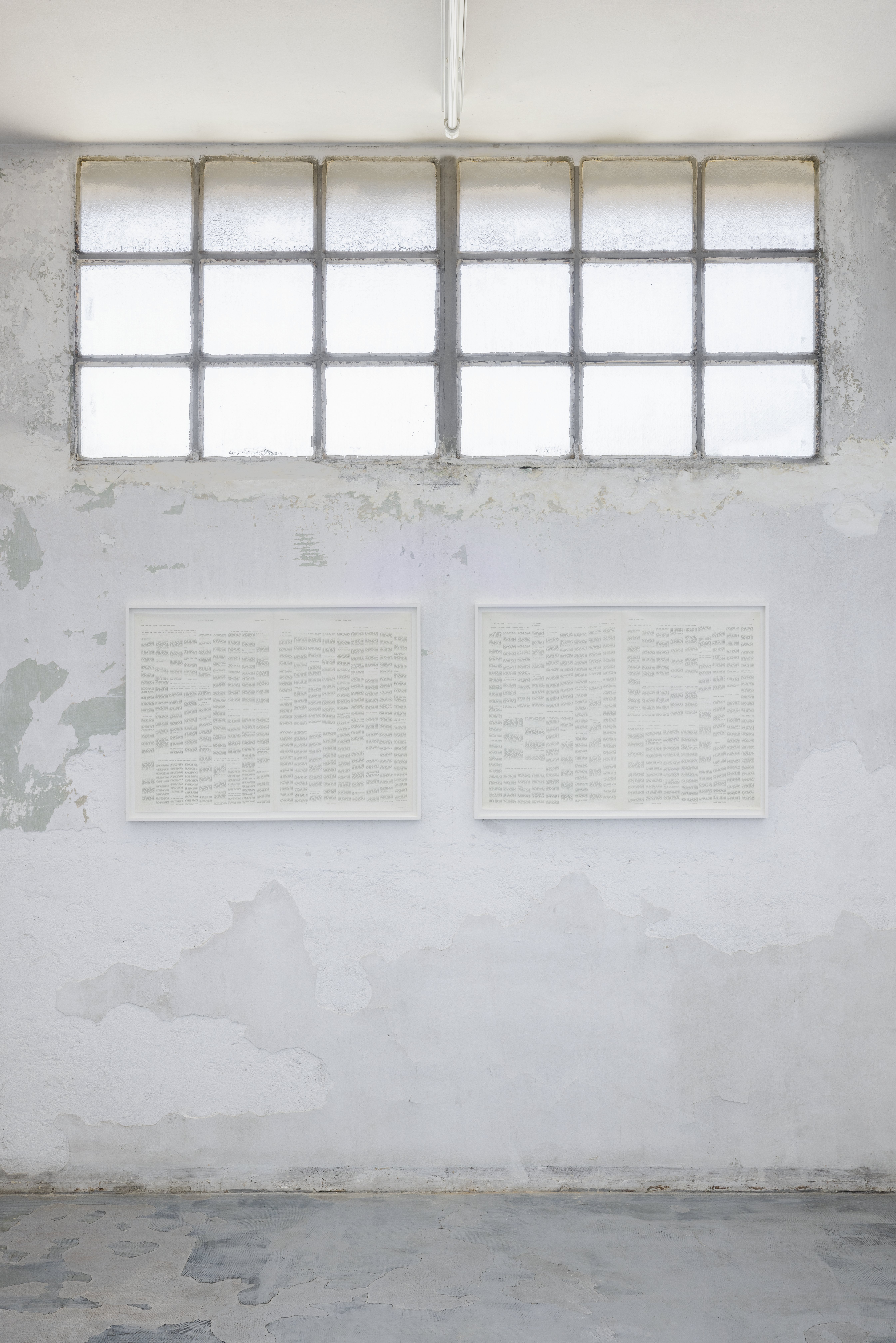 Irma Blank. BLANK, Courtesy the artist, P420 gallery e/and Fondazione ICA Milano, ph. credits Andrea Rossetti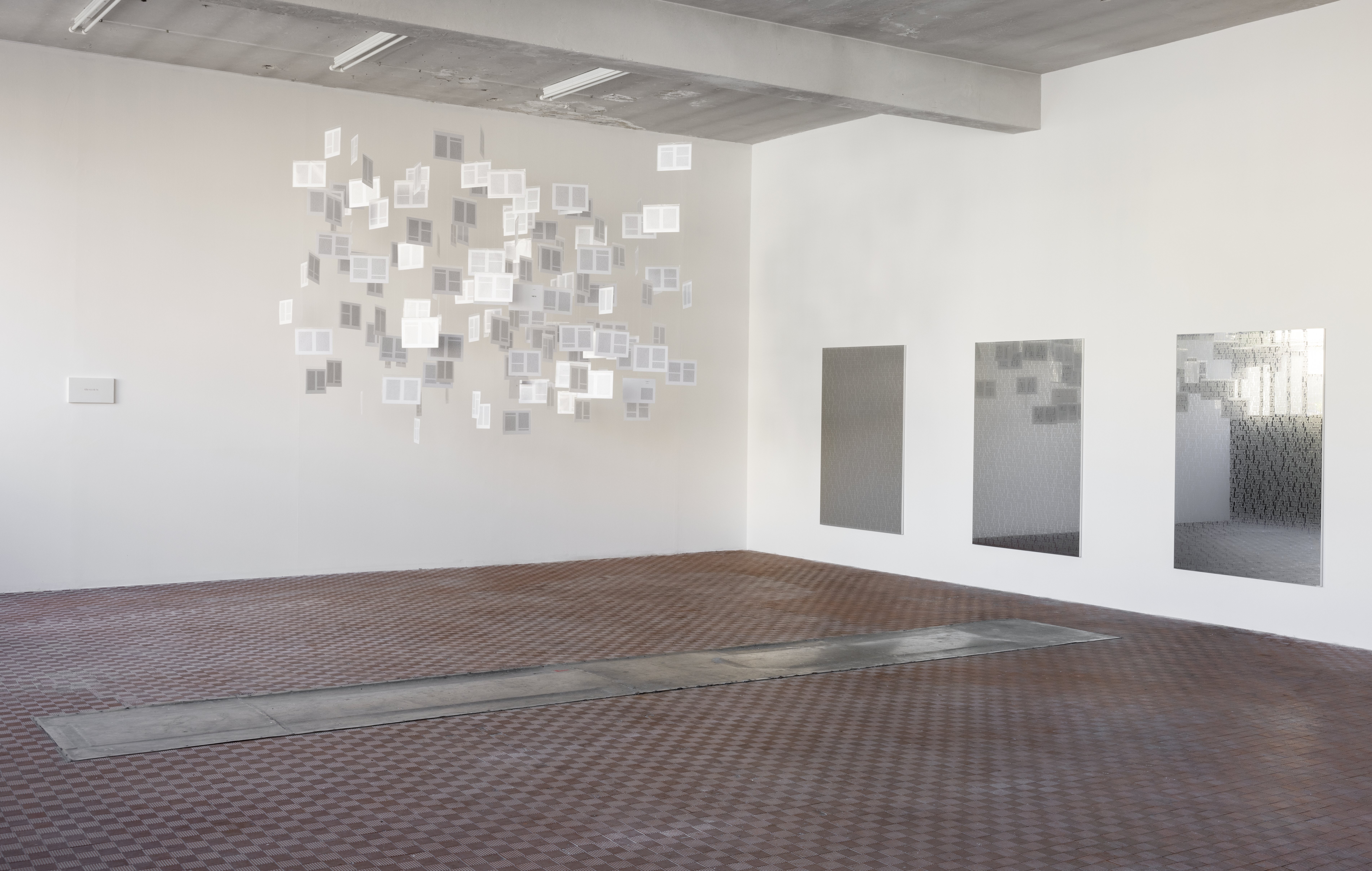 Irma Blank. BLANK, Courtesy the artist, P420 gallery e/and Fondazione ICA Milano, ph. credits Andrea Rossetti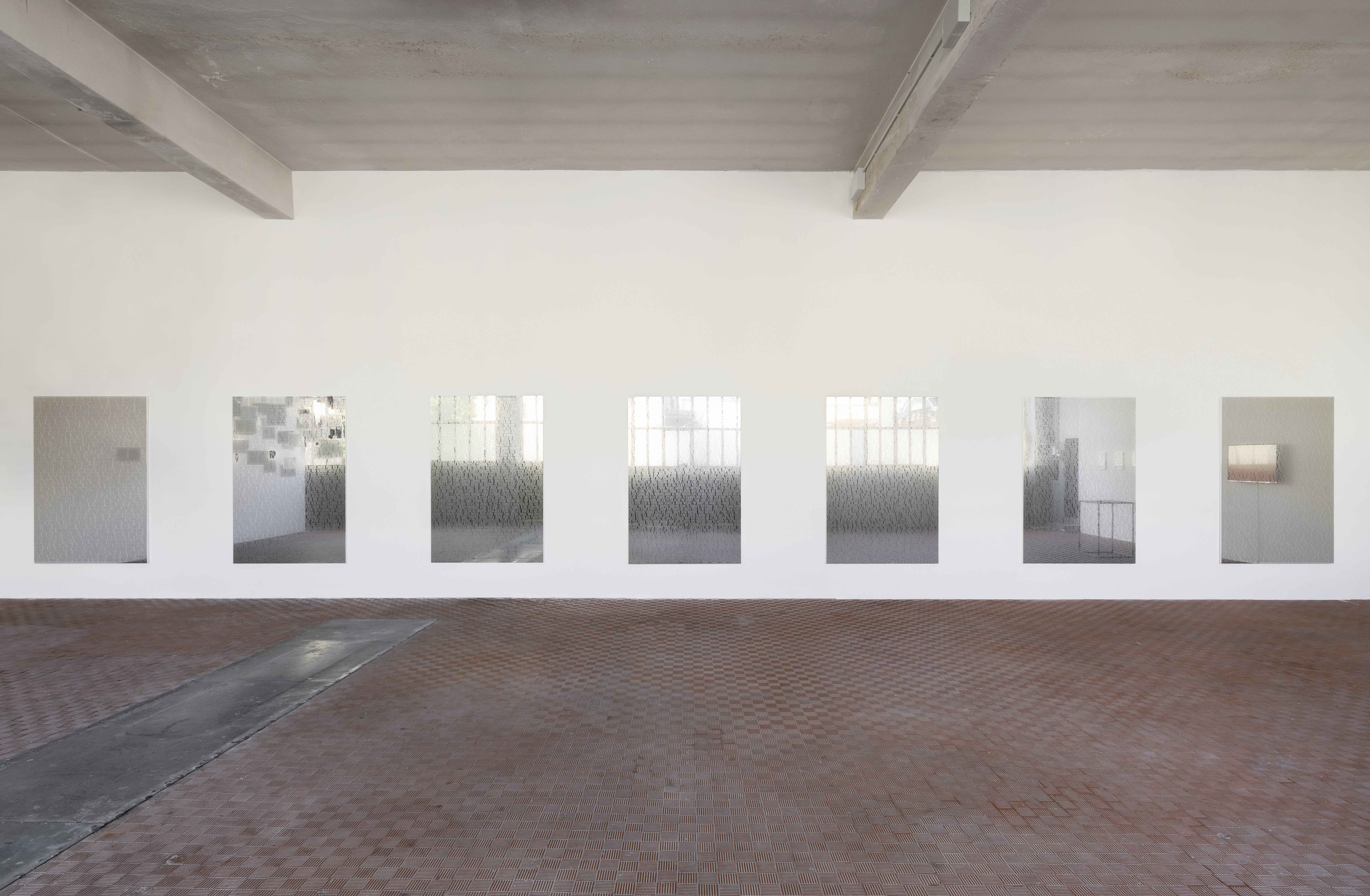 Irma Blank. BLANK, Courtesy the artist, P420 gallery e/and Fondazione ICA Milano, ph. credits Andrea Rossetti