A cura di Alberto Salvadori
From Friday 29 September to Saturday 25 November 2023, Fondazione ICA Milano presents Euforia, a solo show by Brazilian artist Leda Catunda (São Paulo, 1961). The exhibition, curated by Alberto Salvadori, builds the impression of the contemporary era, crossed by continuous uncertainties and tensions, which the artist is called to interpret.

Leda Catunda's research is rooted in a visual lexicon that oscillates between mass culture and craftsmanship. The artist's works are characterized by a strongly manual approach that result in true sculptural installations where colors, materials and forms are combined to narrate our current society from the artist's perspective.

Leda Catunda explains, "It seems that the most appropriate choice for an artist is to continue to tell the story of his own era through his works. As it has always happened, quite naturally: every art form and every artist, even in the uncertainty of intention at the moment of creation, makes his or her contribution by nurturing a shared memory, witnessing and documenting the yearnings and desires of his or her time."

The exhibition project conceived for Euforia takes off from the work Gotas transparentes (Transparent Drops), created during the period of isolation due to the 2020-2021 global pandemic. Conceived specifically for the spaces of the Fondazione, the piece took shape in a historical moment marked by waiting and suspended time. The witness of such a specific historical condition is mixed with the hope of an ideal future, tinged with green, red and golden atmospheres, and is permeated with the euphoria that gives the exhibition its title.

In the bright spaces of Fondazione ICA Milano, Gotas transparentes extends beyond its limits by casting colorful shadows on the space and on the other works in the exhibition, giving the impression of an immense collage. The saturated colors and strong tones take the visitor through a path based on emotions and memories, where each sculptural installation is conceived to narrate a fragment of collective memory intertwined with the desire to imagine a future filled with expectations.

We thank Fortes D`Aloia & Gabriel, São Paulo / Rio de Janeiro e/ and Bortolami, New York for their support of the project.
We thank Banca Intesa Sanpaolo, the official sponsor of the Foundation, for supporting Fondazione ICA Milano's programming and activities.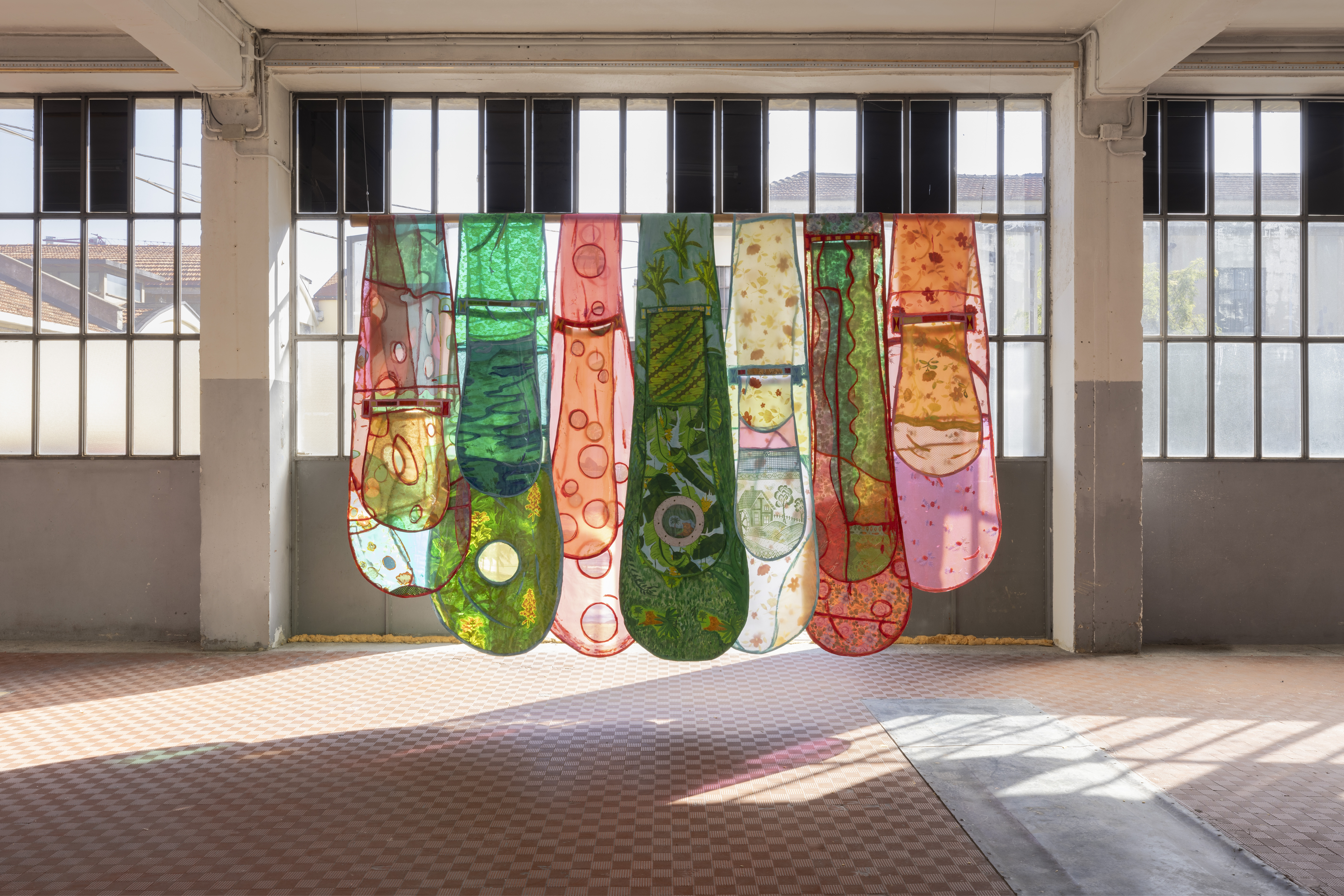 Leda Catunda. Euforia, curated by Alberto Salvadori. Installation view, Fondazione ICA Milano, Milan. September 28th - November 25 2023, Ph. by Andrea Rossetti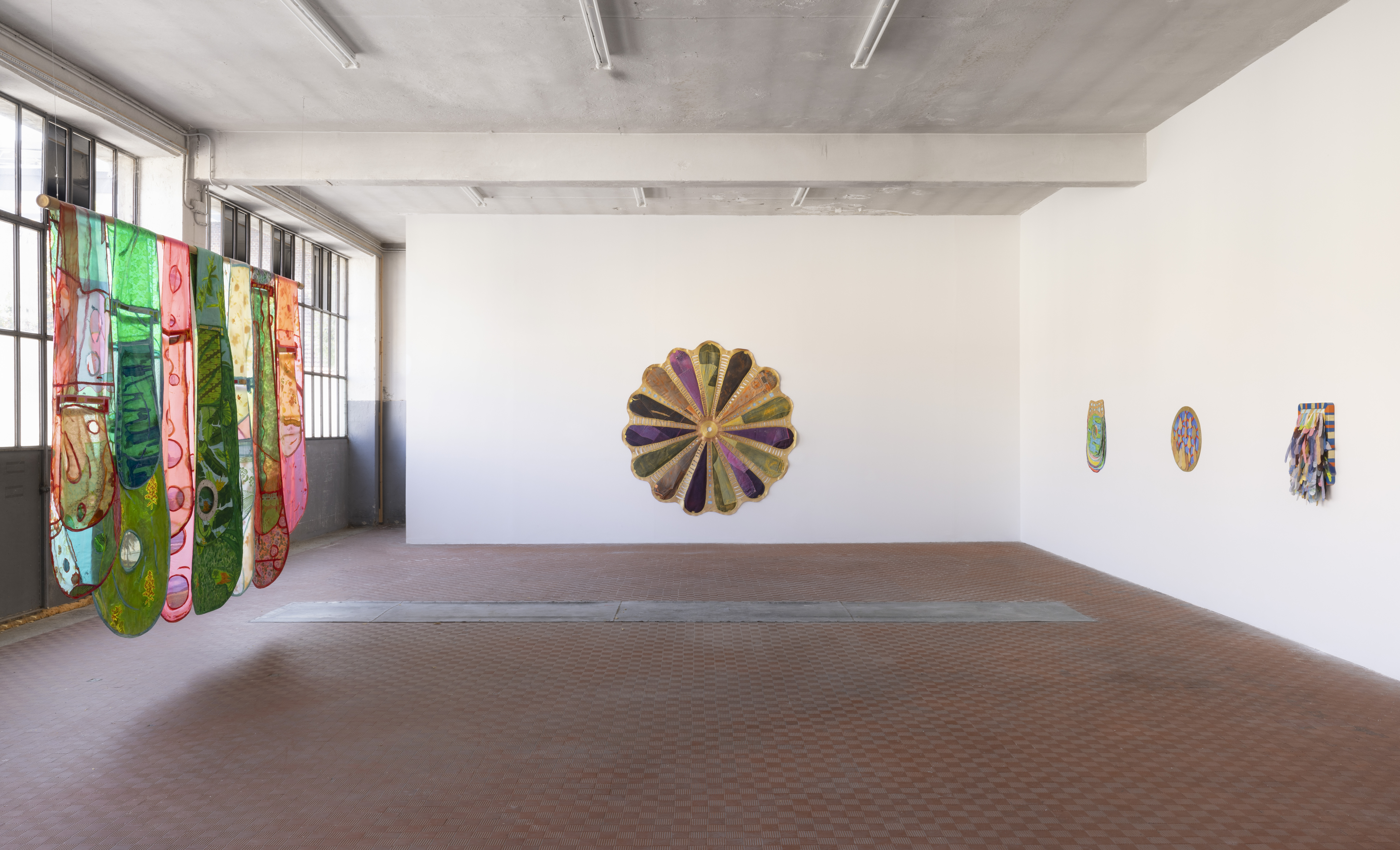 Leda Catunda. Euforia, curated by Alberto Salvadori. Installation view, Fondazione ICA Milano, Milan. September 28th - November 25 2023, Ph. by Andrea Rossetti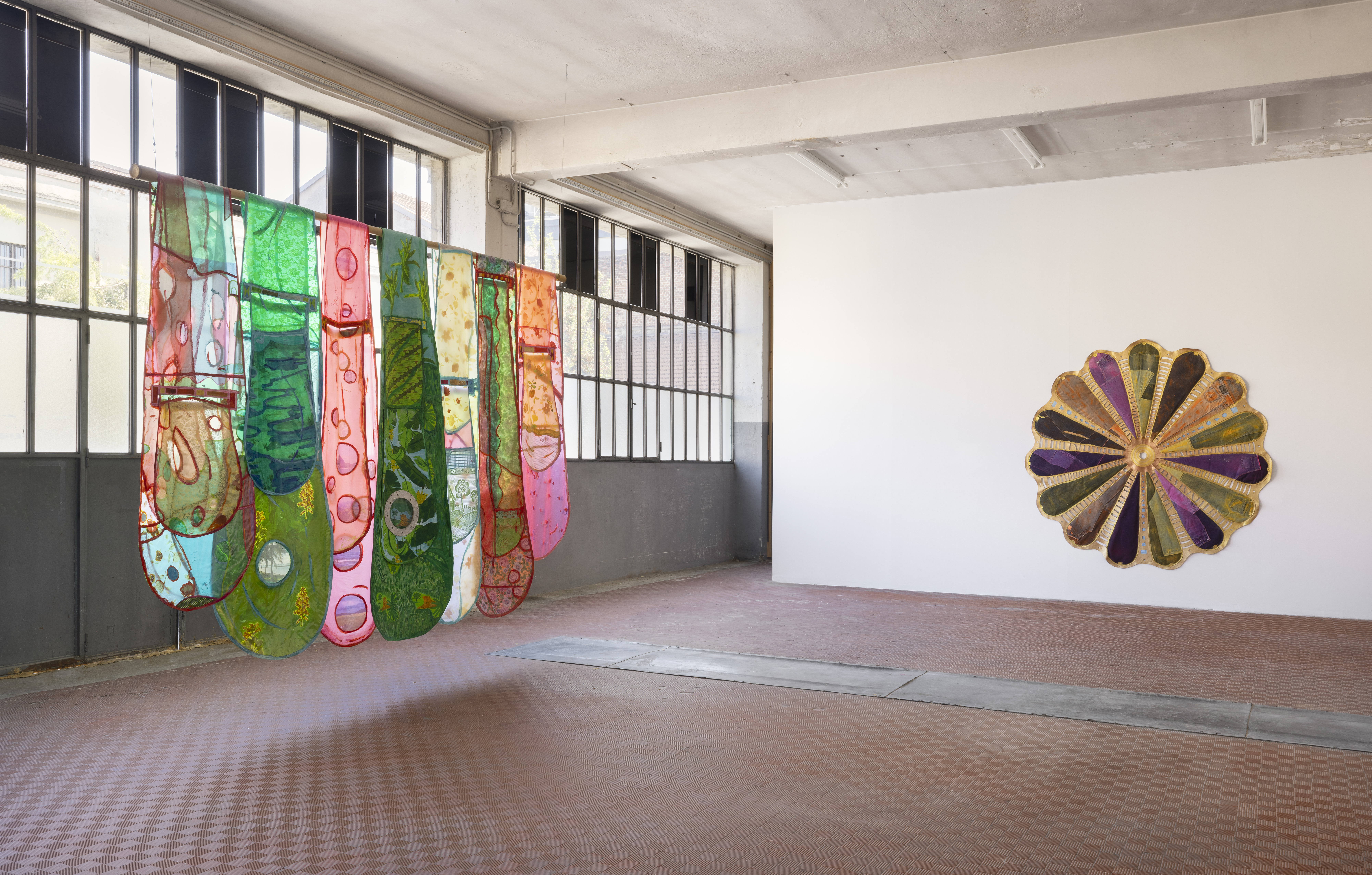 Leda Catunda. Euforia, curated by Alberto Salvadori. Installation view, Fondazione ICA Milano, Milan. September 28th - November 25 2023, Ph. by Andrea Rossetti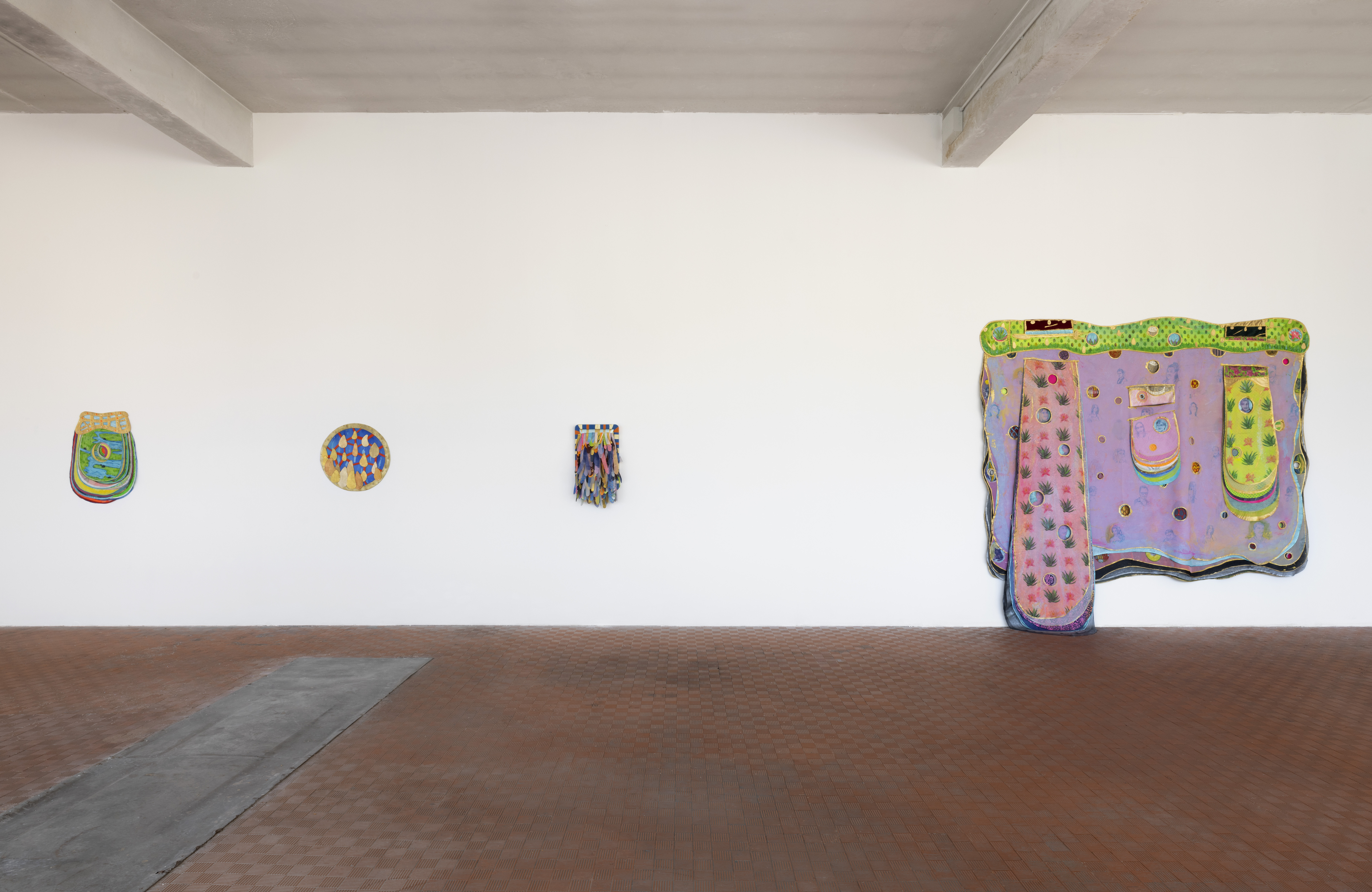 Leda Catunda. Euforia, curated by Alberto Salvadori. Installation view, Fondazione ICA Milano, Milan. September 28th - November 25 2023, Ph. by Andrea Rossetti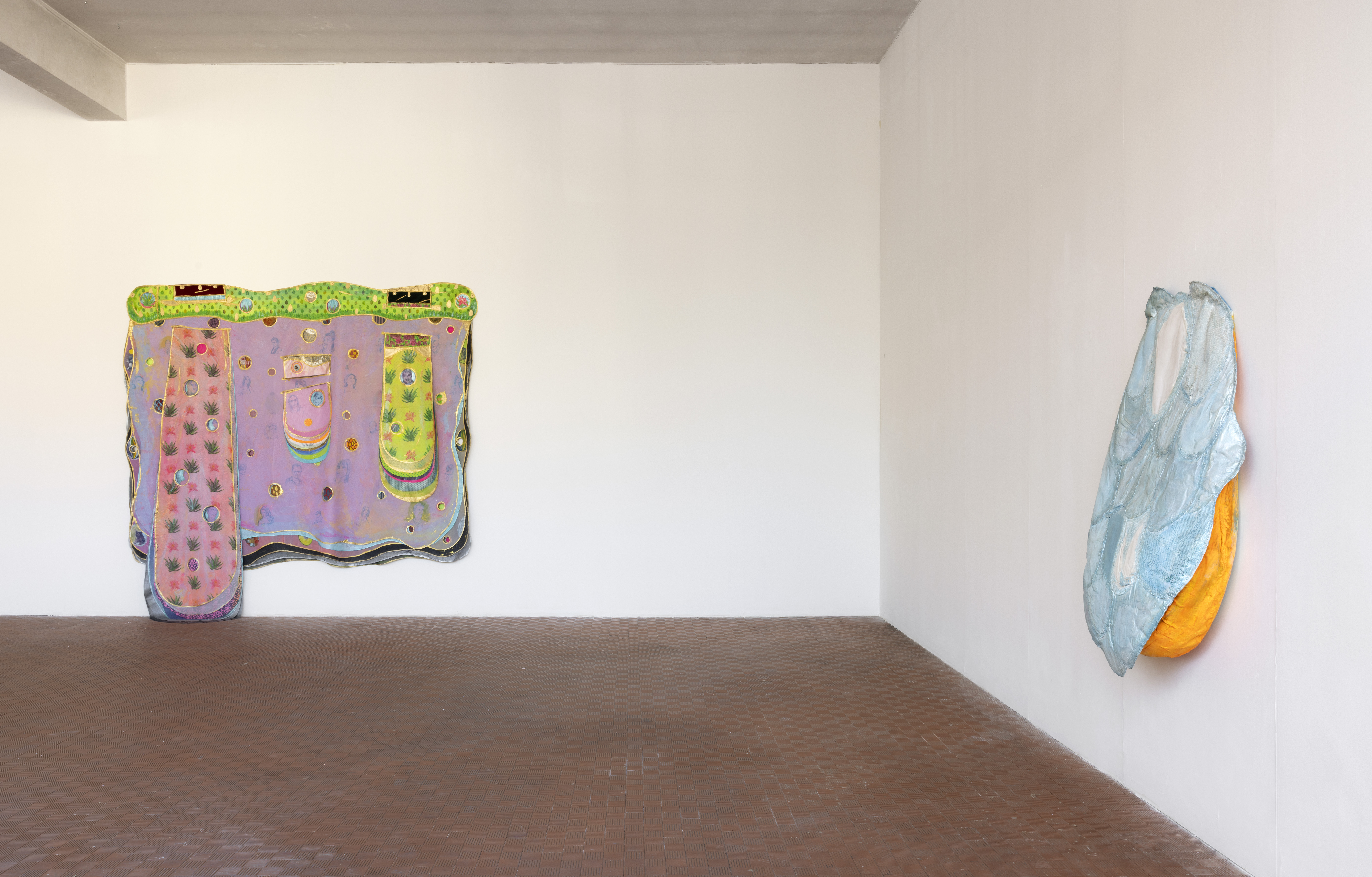 Leda Catunda. Euforia, curated by Alberto Salvadori. Installation view, Fondazione ICA Milano, Milan. September 28th - November 25 2023, Ph. by Andrea Rossetti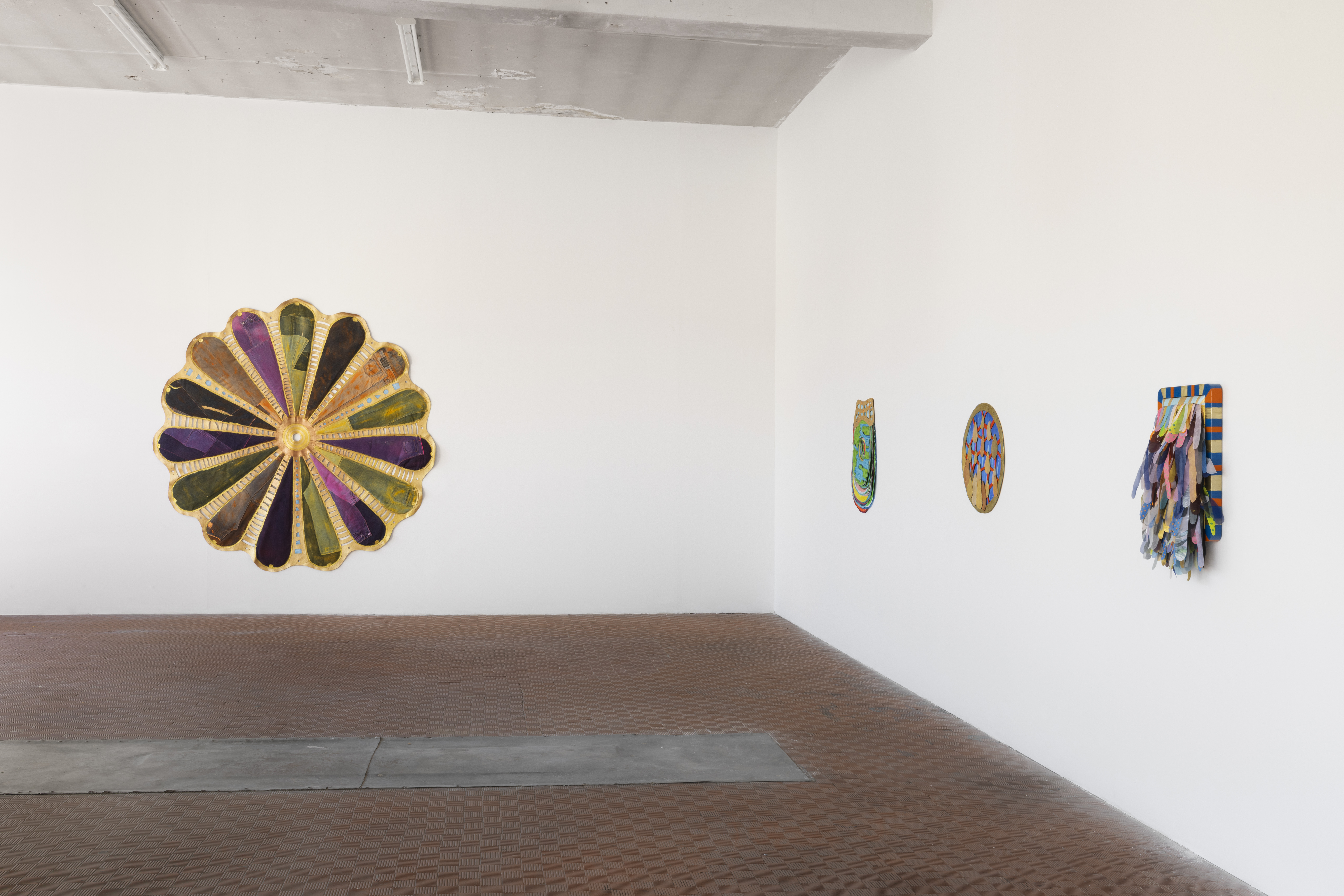 Leda Catunda. Euforia, curated by Alberto Salvadori. Installation view, Fondazione ICA Milano, Milan. September 28th - November 25 2023, Ph. by Andrea Rossetti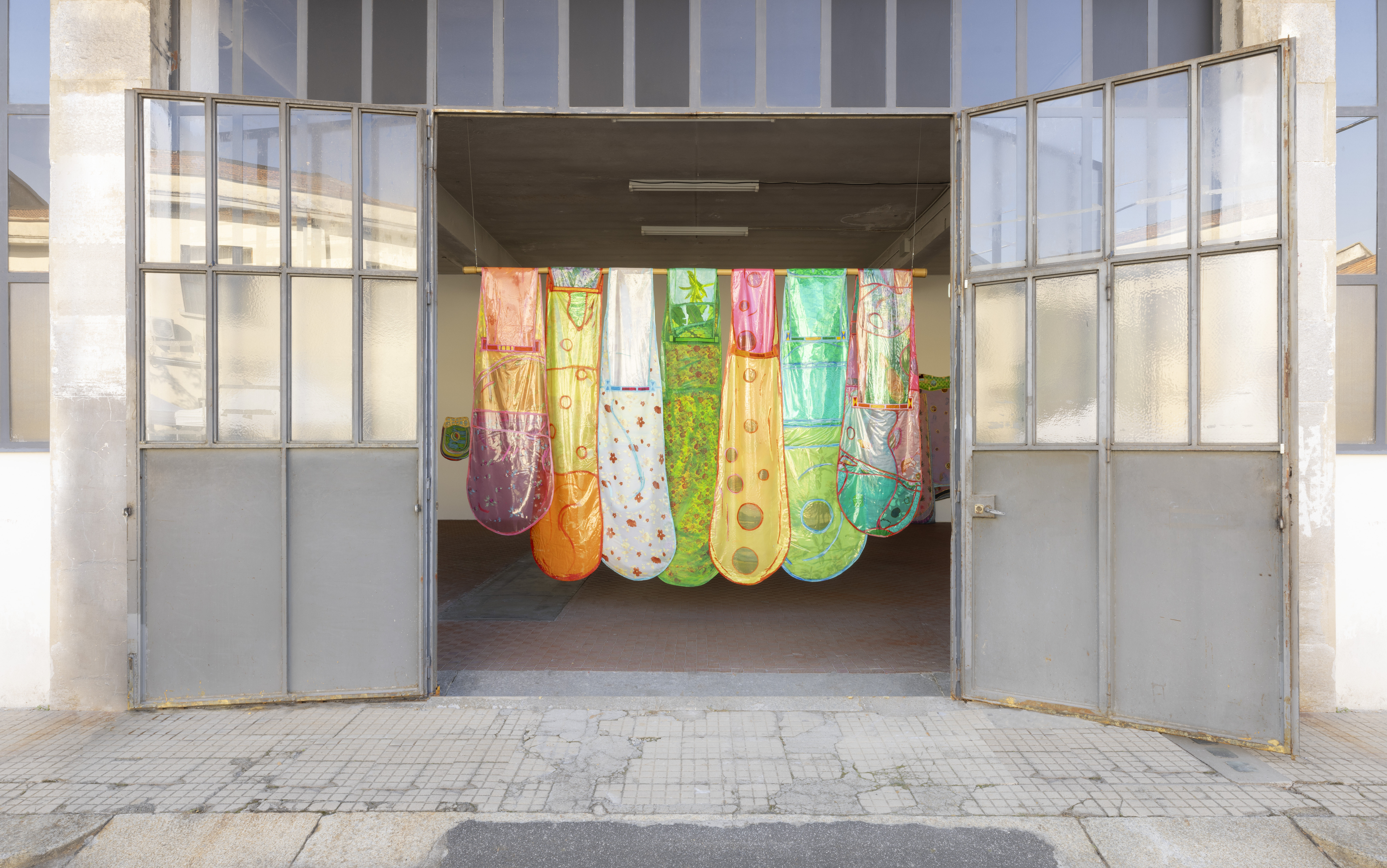 Leda Catunda. Euforia, curated by Alberto Salvadori. Installation view, Fondazione ICA Milano, Milan. September 28th - November 25 2023, Ph. by Andrea Rossetti