For a Manifesto of the new ceramics
March 16th, 2023
5.30 pm
Fondazione ICA Milano
Free entrance
Fondazione ICA Milano is presenting, on Thursday, March 16th, 2023 at 5:30 p.m., the unreleased volume For a Manifesto of the New Ceramics, released by Mousse Publishing as a synthesis of a journey that originated in the spaces of Via Orobia 26 in Milan.
For a Manifesto of the New Ceramics stems from the desire to depict the panorama of Italian and international ceramics, imprinting on paper the common feeling that has innervated its courses and experimentations in recent years. In grasping this sentiment, the curator and lecturer Irene Biolchini started a collaboration with Fondazione ICA Milano that resulted in the construction of a cycle of six talks that took place between October 2021 and March 2022. Protagonist of the special calendar is the art of ceramics of the 21st century, reconstructed through a choral investigation that involved twenty-three contemporary artists.
"This Manifesto is a choral effort, but this does not mean it has a universal vocation." explains Irene Biolchini "All that is reported is a partial vision of the world, it is the sound of the vibrations of the voices that populate it. The writer, and the questioner, has never tried to be neutral, rather than to accord with the tone of the artist".
The multiple voices and visions that took place during the events at Fondazione ICA Milano are brought together in the pages of this volume, including contributions by Andrea Anastasio, Salvatore Arancio, Rosanna Bianchi Piccoli, Irene Biolchini, Lorenza Boisi, Vincenzo Cabiati, Chiara Camoni, Marco Ceroni, Diego Cibelli, Tommaso Corvi-Mora, Paolo Gonzato, Ugo La Pietra, Loredana Longo, Claudia Losi, Concetta Modica, Liliana Moro, Ornaghi and Prestinari, Alessandro Roma, Andrea Salvatori, Francesco Simeti, Sissi and Federico Tosi.
The project, supported by the Iris Ceramica Group, represents a unique combination of the world of production and creativity with the intent of giving life to a real "manifesto" of contemporary ceramics.
"Being part of this publication means for us, promoting the artists-craftsmen, who with great passion and love rewrite the path of ceramics every day, demonstrating through their works the power of intuition and genius. The creation of a Manifesto becomes a due act, an eclectic hymn to the noble and sustainable beauty of ceramics, to trace its principles and outline a new poetic, that of our century," explains Federica Minozzi, CEO of the Iris Ceramica Group".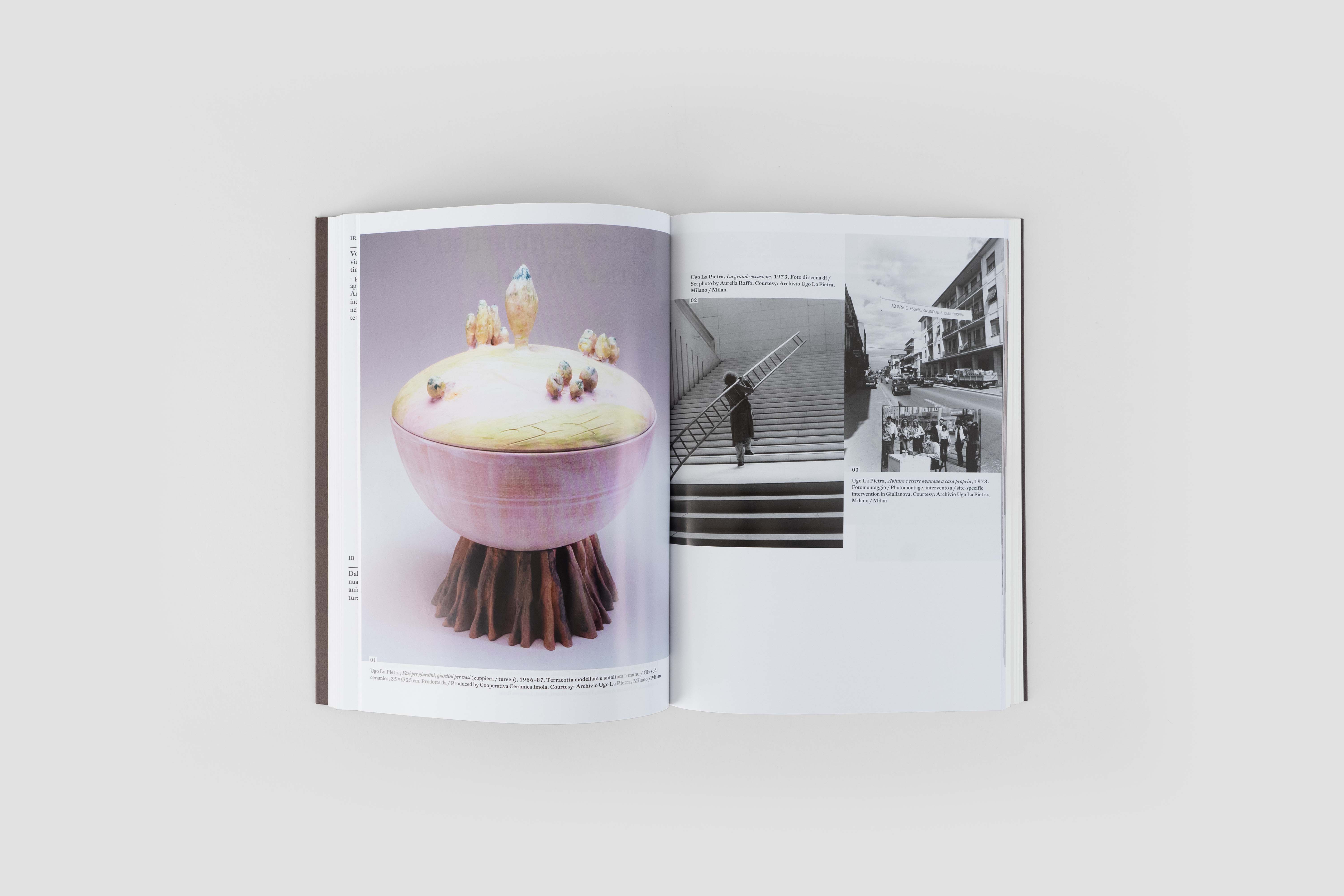 Courtesy Mousse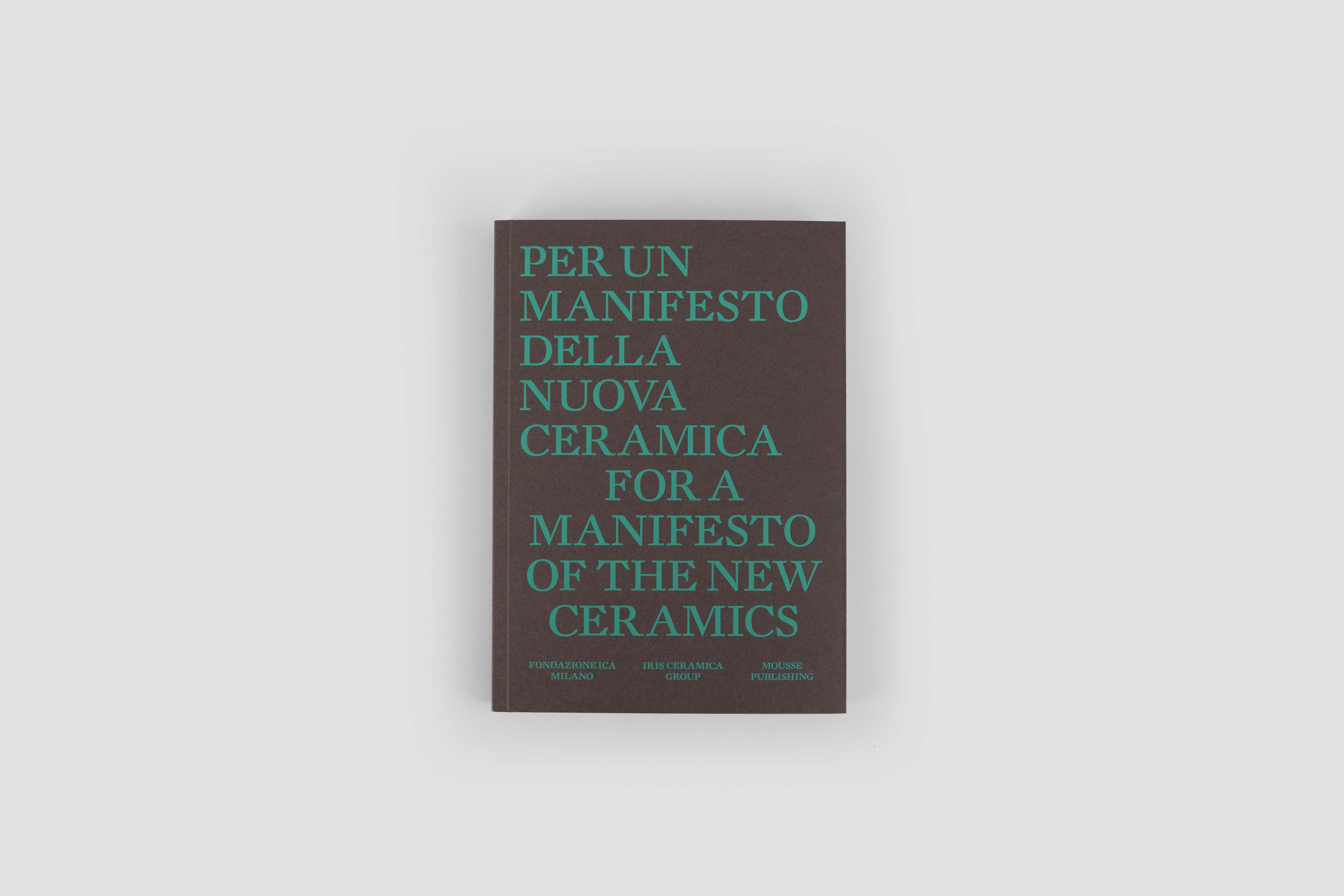 Courtesy Mousse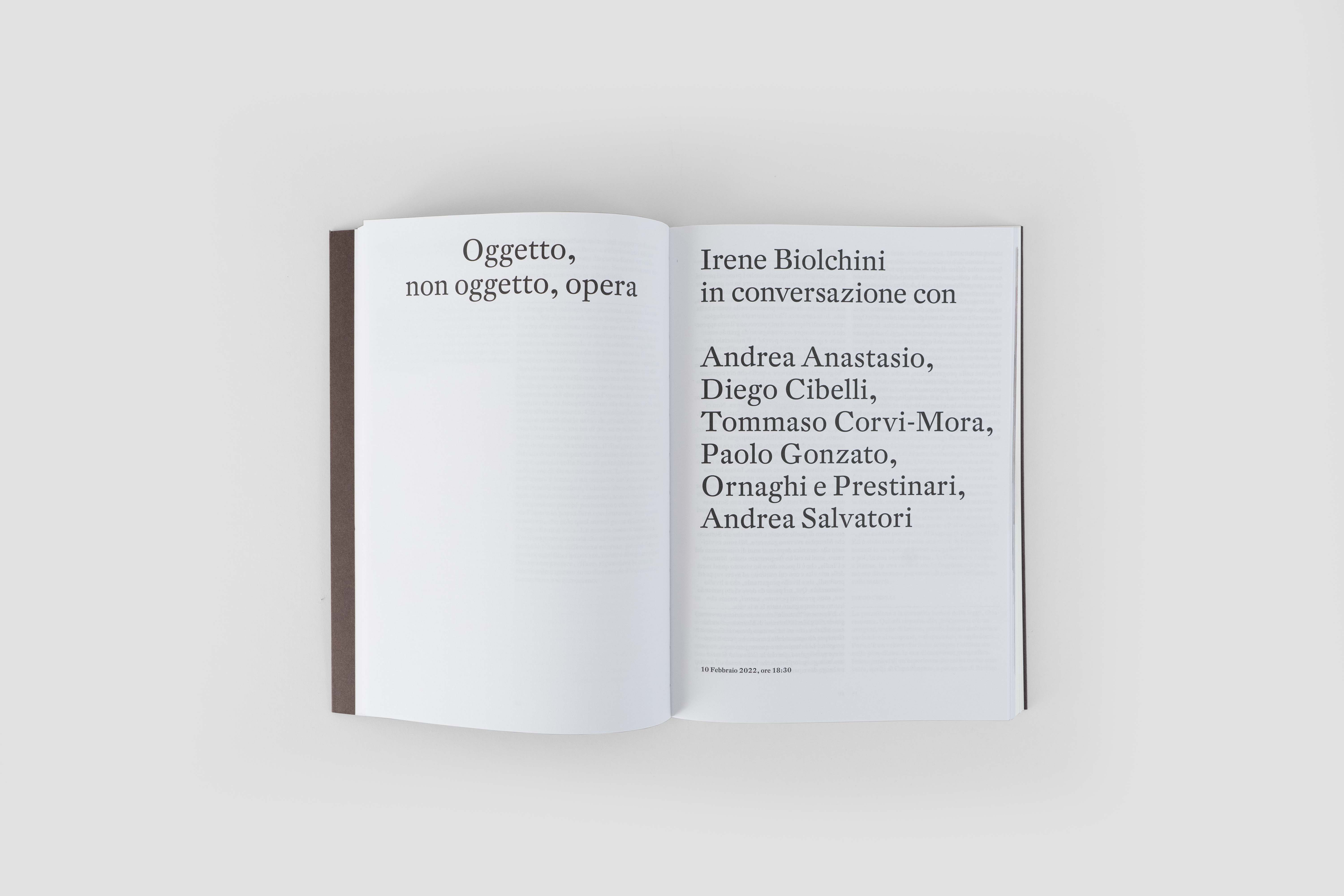 Courtesy Mousse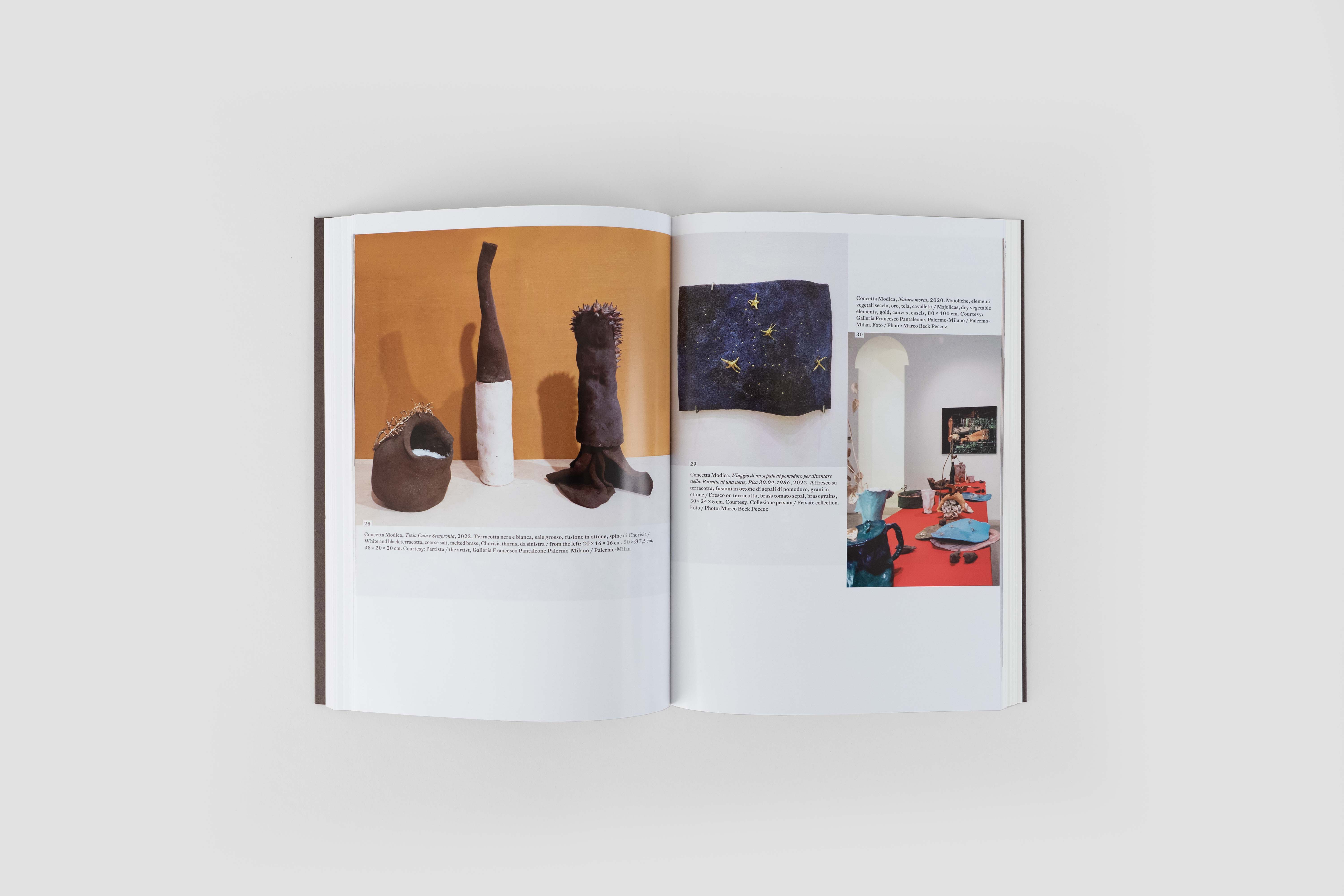 Courtesy Mousse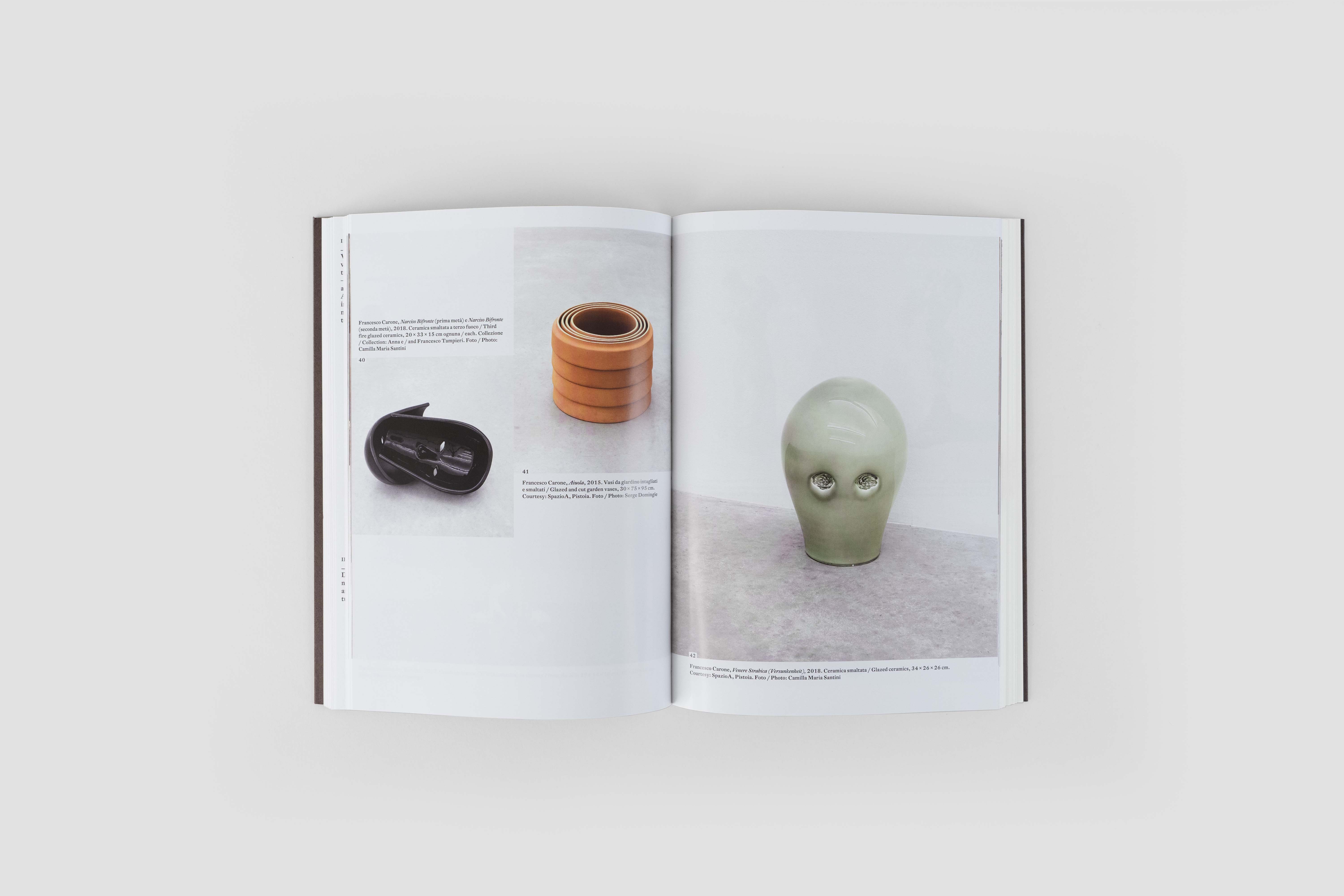 Courtesy Mousse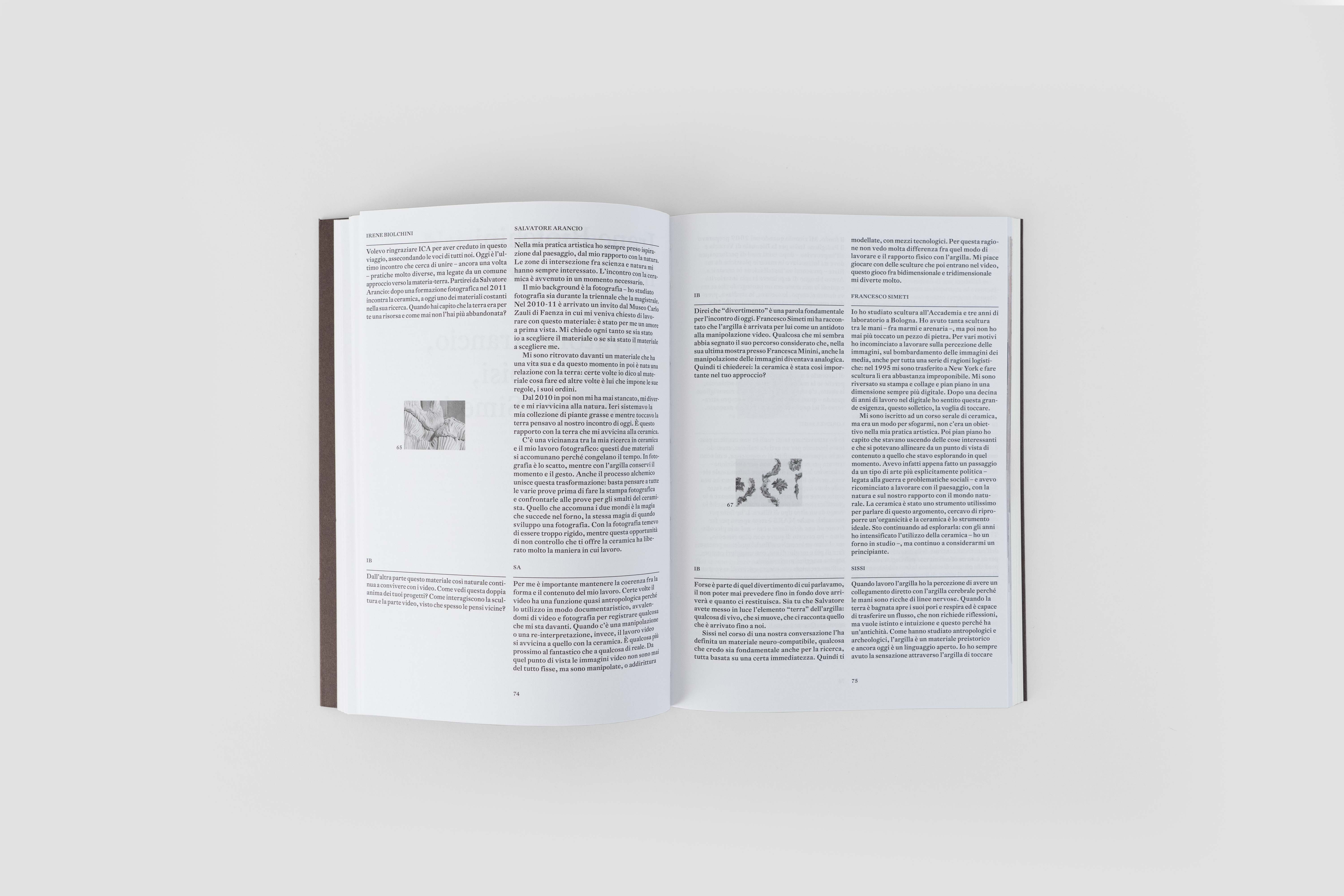 Courtesy Mousse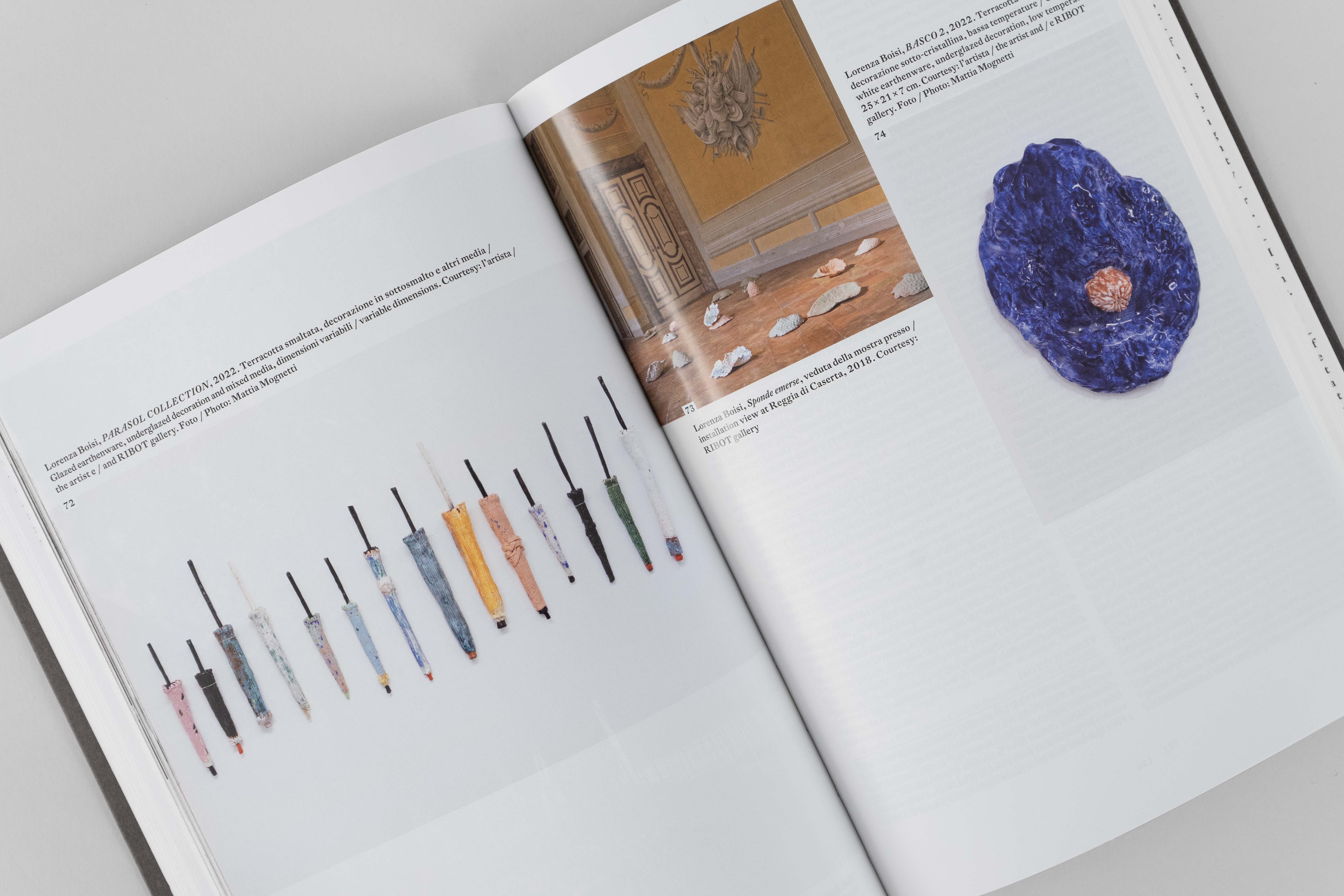 Courtesy Mousse