Fondazione ICA Milano presents Daily Desiderio Domestico by Riccardo Benassi, installed in the spaces of the foundation permanently and visible from 27th September 2019.
The work originates, as the artist explains, from a 'geo-localisation process of the ideas, namely a constant individual attempt to anchor a collective, immaterial and naturally infinite reasoning to the physical and biological reality. In between a sculpture installation and a technological research, the artwork aims to be site-defining, depending on the place and the time of its fruition.
Benassi presents an installation collecting many of the specificities that have made his research unique world-wide. DDD is the indoor and temporary emanation of the DD artwork, installed by the artist permanently at ArtLine's sculpture park in CityLife, Milano. Inside the LED screen - throbbing core of the sculpture, aesthetically poor and functional - Benassi writes and sends a text message everyday, visible for 24 hours, for the rest of his life. When the artists will die, all the messages he will have sent, will start to appear all over again in loop. This technologically vanguardist surrogate of the artist presence sums up the interaction and sharing dynamics of our era, characterised by unanimated objects that we consider living beings.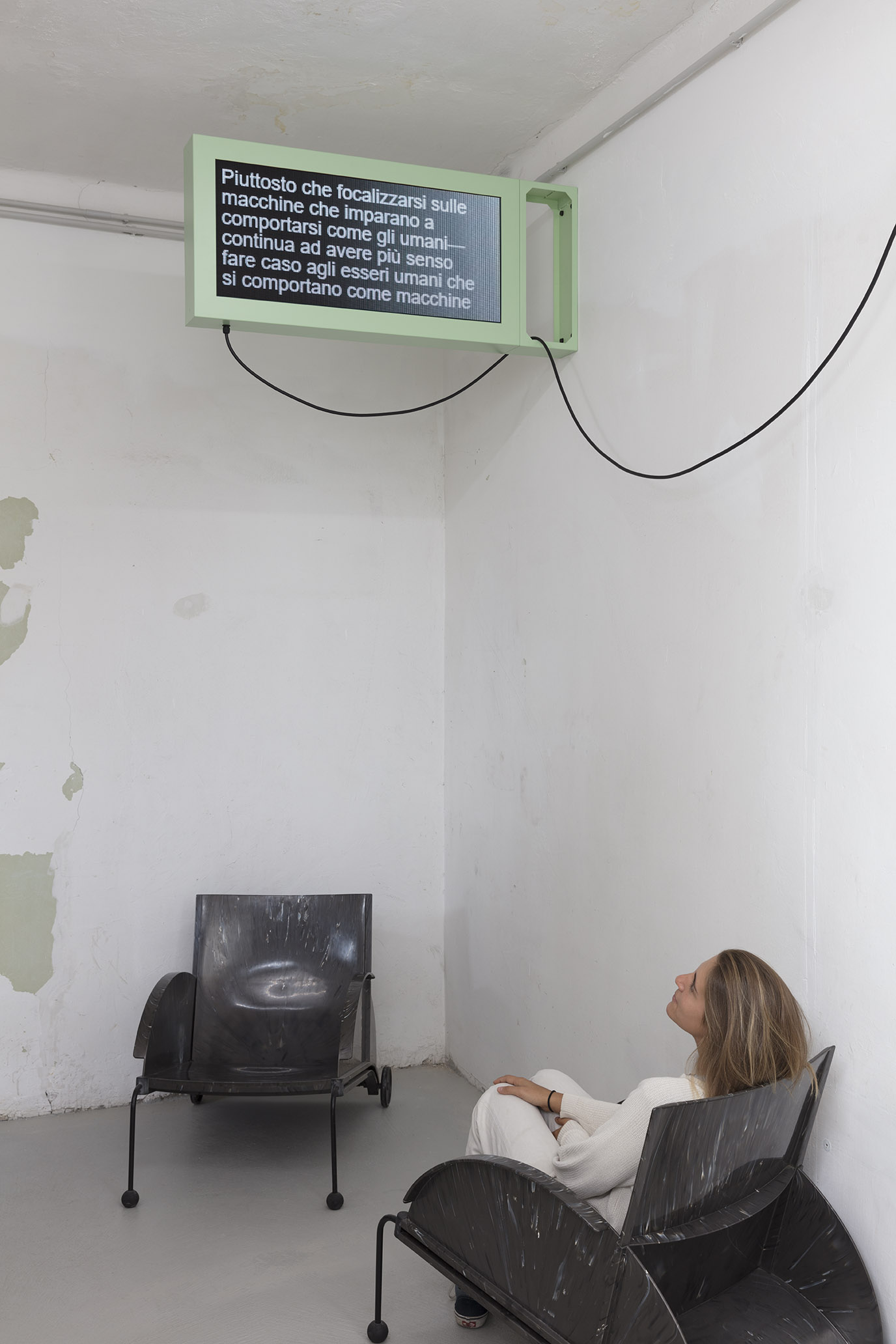 Riccardo Benassi, Daily Desiderio Domestico, 2019  Display a LED, CPU, modem Wi-Fi, Carter metallico RAL 6019 opaco, Software, Courtesy l'artista e ZERO…, Milano Foto © Andrea Rossetti