Fondazione ICA Milano and Istituto Svizzero present Wednesday 9th June, 01xPatchworks, special event curated by Jan Vorisek. The night will be accompanied by several interventions: a sound piece by Semuel Lala, a concert by Caterina Barbieri and Bendik Giske and a dj set by Primitive Art.

Semuel Lala's Excerpts from Romantica Records is a sound piece that takes the form of a music album/audio book comprised of tracks which toil away in between composition, soundscaping, and spoken word poetry, which are narrated by various disembodied voices. Building up into a highly emotional yet ambiguous odyssey, touching on anxiety, beauty, vulnerability, desire, and courage. Semuel Lala`s deliberate use of these emotive triggers, constitute a cynical comment towards the affect-driven politics of the current moment.
Caterina Barbieri and Bendik Giske present together an experimental collaboration which was developed via online conversations during the lockdown and an extensive one week in-person rehearsal at the ICA Milano. Together they interwind their focus on patterns, modulation, and rhythm, exploring the sonic possibilities of their analog and electro-acoustic musical practice. They first got introduced to each other in 2019 in Glarus, Switzerland, performing at an event called Osmosis at Kunsthaus Glarus organized by Jan Vorisek, and explored the first dimension of their musical collaboration in Bendik's reinterpretation of Barbieri's track Fantas for Saxophone and Voice as part of the Fantas Variations album released by Editions Mego in April 2021. By revisiting temporarily this moment and fusing together, they immerse themself into new possibilities, amplifying each other into a yet undiscovered sonic score.
The event will feature Prince Healer Soundsystem. The night will be closed off with a newly commissioned experimental Set by Primitive Art. Jan Vorisek will host and set the scene with an architectural intervention.
For registration please visit:
https://www.istitutosvizzero.it/performance/01xpatchworks/


Programme:
6 –7 pm | Semuel Lala – Excerpts from Romantica Records
Sound Piece
Registration at the door. Please note that places are limited.
7:30 – 8:30 pm | Caterina Barbieri & Bendik Giske
Concert
Upon registration within the limited capacity of seats. (SOLD OUT)
9 – 10 | Primitive Art
DJ set
Registration at the door. Please note that places are limited.
A food truck by El Caminante will provide food and drinks during the event

Bio:

Caterina Barbieri is an Italian composer who explores themes related to machine intelligence and object-oriented perception in sound. Caterina explores the psycho-physical effects of repetition and pattern-based operations in music, by investigating the polyphonic and polyrhythmic potential of sequencers to draw severe, complex geometries in time and space. Her current sonic research investigates the creative use of computation and complex sequencing techniques to explore the artefacts of human perception and trigger temporal hallucinations, by ultimately inducing a sense of ecstasy and contemplation. Her work has been extensively presented in festivals and venues across the world such as Atonal and Berliner Festspiele, Mutek, Unsound, Sonar, Primavera Sound, Dekmantel, Barbican Centre, Philharmonie de Paris, Berghain, Biennale di Venezia. Her solo LP Patterns of Consciousness (Important Records, 2017) has received critical acclaim and has been named as one of the best releases of the year and the decade. Her 2019 release on Editions Mego, Ecstatic Computation, has been critically acclaimed and is record of the year on Bleep. She has recently signed her first movie soundtrack for Pascual Sisto's "John and the Hole", that was selected at Cannes 2020 and Sundance 2021, as well as scored fashion shows by Fendi, Gucci, Calvin Klein and Off-White.

Bendik Giske (NO/DE) is an artist and saxophonist using physicality, vulnerability and endurance as his tools of expression. His debut album titled Surrender was released on Smalltown Supersound early 2019, following the Adjust EP with remixes by Total Freedom and Lotic, as well as Rezzett and Deathprod. Giske takes the building blocks of electronic music and plays it live — without layering or looping, to the best of his ability, allowing all the faults of being human come through. He cites Lindstrom's arpeggio sounds and Evan Parker's circular breathing as references, and by combining the two extreme sides of the scale, he seamlessly fuses freeform jazz and club music. As a composer, Giske has made original works for dance and theatre, and as a performer, he is as versatile as he is spellbinding. Surrender is a mesmerizing debut that will take listeners on a true journey through the euphoria and 'wanderlust' of nights spent in the Berlin's nightlife—using little more than his voice, saxophone, his instrument of choice, and a few well-placed microphones. Through breath, steel and muscle, Giske is transmuting his clubbing experience through the saxophone.

Primitive Art is an experimental music band formed in Milan in 2011 by Matteo Pit and Jim C. Nedd. Established as a live performance project, the duo debuted in 2013 with the studio work Problems, an album in which they presented for the first time a mixture of musical elements which places them outside genres. A sound where cinematic soundscapes, hypnotic rhythms, verses and words collide with each other. In 2018 they released the EP Crab Suite on Arcola, the historic sub-label of Warp Records and in June 2019 they participated in the celebration of the thirty-year anniversary of Warp Records with a mix of live recordings collected between 2018 and 2019. In 2020, Primitive Art created Shelter, a project conceived in chapters and activations, as a device open to change, including different expressive languages such as performance and visual arts. Shelter Chapter 1 debuted in Milan in February 2020 at Triennale Museum.

Semuel Lala (*2000) is a sound artist and painter. Born and raised in Elbasan, Albania, his artistic practice spans across performance and sound installation and has been presented in GTA Exhibitions, Zurich; Kunsthalle Zurich; Gessnerallee, Zurich; Lateral, Roma. His recorded work compositions combined with spoken word poetry is usually released under the moniker of Semka.

Jan Vorisek works across sculpture, performance and sound to create autopoietic, site-specific installations that examine formal hierarchies through feedback, distortion and the delineation of space. In assemblages of accumulated found materials and sound-producing devices, he explores the fluctuation of noise as a medium for information. Jan Vorisek (b. 1987, Basel) lives and works in Zurich. Recent solo exhibitions include No Sunat SI New York, Collapse Poem at Kunsthaus Glarus, Glarus (2020); Crisis Instrument at Observation Societypresented by Bottom Space, Guangzhou (2018); and Total Fragmented Darkness at Hard Hat, Geneva (2017). Recently he has shown in group exhibitions at Kunstmuseum Bonn, Bonn (2020); Luma Westbau, Zurich (2019); Kunsthalle Exnergasse, Wien (2017); and Kunstverein Braunschweig, Braunschweig (2017). Jan Vorisek has been an active DJ and Music Promoter. He organized events and parties featuring artist such as Klein, Arca, Total Freedom, Peter Brötzmann, The Mover, Lolina, Mykki Blanco, Ngunzunuzu, LSDXOXO, Pan Daijing, and many others. He is part of the collective House of Mixed Emotions and just released a double 7inch record titled Erratic Shine on the lable Czarna Gora.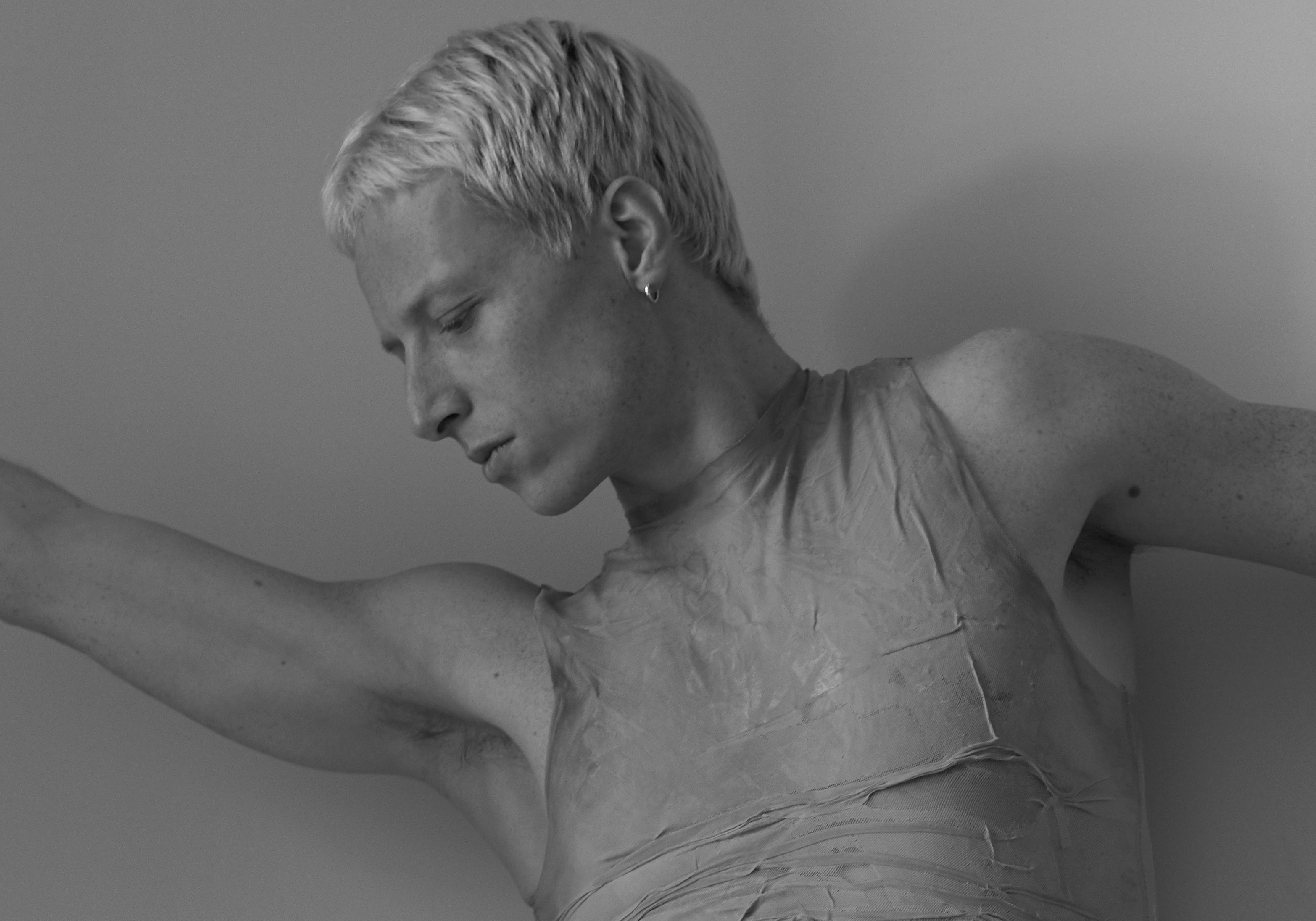 A portrait of Bendik Giske. Ph. credits Benjamin Whitley