Fondazione ICA Milano presents, from Friday October 28 to Friday December 23, 2022, the group exhibition "Small Fixations", curated by Chiara Nuzzi.

The exhibition project, presented on the ground floor of the Foundation, gathers researches and experimentations by five artists who differ from their background and their practice but share a decided fondness for the language of painting. Art works by Chiara Enzo, Jennifer J. Lee, Marta Naturale, Alexandra Noel and Yui Yaegashi compose an exhibition itinerary focused on the attention to detail, which is emphasized by the common tension in working with small format artworks.

The title of the exhibition, Small Fixations, evokes the multiple connotations that the term "fixation" assumes in the Italian language, from an outburst of obsessive interest to the physical act of imprinting matter, up until the attentive and almost maniacal observation of the smallest details. As part of the extensive research that Fondazione ICA Milano dedicates to the theme of the living and to the exploration of the human being in all its experiences and shades, the exhibition project narrates passions, disturbances, and collective visions through twenty-three paintings made between 2014 and 2022 and brought together by an introspective and microscopic analysis of reality.

Among delicate fragments of the body, everyday settings, formal abstractions, imaginative landscapes and secret obsessions, Small Fixations invites the visitor to embark on an introspective journey through multiple personal and individual stories capable of touching each of us.


*

ARTISTS:

Chiara Enzo (Venice, 1989) lives and works in Venice. In 2018 she completed her master degree's in Painting at the Accademia di Belle Arti di Venezia with Carlo Di Raco. In 2013, thanks to an Erasmus+ scholarship, she continued her studies for 12 months at De Montfort University in Leicester, UK. In 2017 she won the 101st Collettiva Giovani Artisti of the Fondazione Bevilacqua La Masa (Venice), and in the same year she was awarded an artist's studio as part of the residency programme of the same foundation; in 2018 she was a finalist in the Premio Fabbri per le Arti Contemporanee, and winner of Lydia! Prize for Emerging Contemporary Art organized by Fondazione Il Lazzaretto (Milan). In 2019, she was a finalist in the States of Minds Prize (Vicenza). In 2021 she is among the artists selected for Premio Ducato (Piacenza). In 2022 she is invited to participate in the 59. International Art Exhibition in Venice, 'The Milk of Dreams', curated by Cecilia Alemani.

Jennifer J. Lee (b. 1977) lives and works in Brooklyn, NY. She holds a BFA from Carnegie Mellon University and an MFA from Rhode Island School of Design. In 2009, she attended the Skowhegan School of Painting and Sculpture. Recent solo exhibitions include Planet Caravan, Klaus von Nichtssagend Gallery, New York, 2021; Wallflowers, Chateau Shatto, Los Angeles, 2020; Cold Turkey, La Maison de Rendez-Vous with lulu, Brussels, 2019; Day Trip at Klaus von Nichtssagend gallery, New York, 2019; and Nowhere, print publication and solo exhibition, Pressure Club, Philadelphia, 2018 Recent group exhibitions include Halcyon and On and On, Franz Kaka Gallery, Toronto, 2021; La Mer imaginaire, Carmignac Foundation, Villa Carmignac, Porquerolles, France (curated by Chris Sharp); A Cloth Over a Birdcage, Chateau Shatto, Los Angeles, 2019; Double Play, The Pit with Leftfield Gallery, Los Angeles, 2019; Last Night I Wore a Costume, curated by Lisa Cooley, LX Gallery, New York, 2019.

Marta Naturale (Mirano, 1990) lives and works between Noale and Venice. Her research is focused on the practices of painting and drawing. She conducts her studies at the Academy of Fine Arts in Venice, under the guidance of Prof. Carlo di Raco and in 2019 she graduated in painting. Her work has been presented in several group exhibitions, including at the Collettiva dei giovani artisti Bevilacqua La Masa in the 101st and 102nd editions; at Studio Tommaseo in Trieste with Opera Prima, curated by Miriam Pertegato, Paola Bristot, Giuliana Carbi (2018); at Forte di Monte Ricco in Pieve di Cadore (BL), with Brain-tooling, curated by Dolomiti Contemporanee (2018). She concludes the programme Studi d'Artista Bevilacqua la Masa 2018-2019 with the group show Opera Viva. In 2019 she receives a special mention with StArt Padova and exhibits at Fornace Morandi (PD). From 2021 she is part of Venice Time Case, a travelling group exhibition conceived by Luca Massimo Barbero. Also in 2021 she inaugurates her first solo exhibition, La Passeggiata, curated by Maria Chiara Valacchi, at Francesca Antonini Arte Contemporanea (Rome).

Alexandra Noel (1989) currently lives and works in Los Angeles. She graduated in Visual Arts from the University of San Diego in 2011 and received an MFA from Art Center College of Design in 2013. Noel paints assemblages offantastical images that blend the surreal and the familiar. Her compact panels, in which images are cropped and resized, explore the relationship between the body and portable devices. In her work, domestic objects and other common elements are often placed in imaginary settings and tragic scenarios. His work has been shown in solo exhibitions at numerous venues, including: Derosia (Bodega) in New York City (2022, 2019, 2016); Crèvecoeur, Paris, France (2022); Antenna Space, Shanghai, China (2021); Freedman Fitzpatrick in Paris, France (2019); Atlantis in Marseille, France (2019); and Parker Gallery in Los Angeles, California (2018); among others. Her work has also been presented in group exhibitions at many institutions, including: FRONT International Triennial, Cleveland, OH (2022); Made in LA 2020: a version at the Hammer Museum in Los Angeles (2020-21); Office Baroque in Antwerp, Belgium (2022; 2021); Château Shatto in Los Angeles, California (2019); Galerie Sultana in Paris, France (2018); XYZ Collective in Tokyo, Japan (2017); Balice Hertling in Paris, France (2017) among others.

Yui Yaegashi (1985, Chiba, Japan) lives and works in Tokyo. She received her Bachelor of Arts degree from Tokyo Zokei University in 2009 and her Master of Fine Arts degree in 2011. The artist works within self-imposed systems, establishing parameters for each painting, such as a limited palette or a rule of only three layers of paint. The combination of randomness, accidentality and concision inspired by flash fiction remains at the core of Yaegashi's work. Her work was recently included in the exhibition The way of painting at the Tokyo Opera City Art Gallery and in solo exhibitions at Misako & Rosen, Tokyo, Shane Campbell Gallery, Chicago, and Midway Contemporary, Minneapolis. Yaegashi's process - which includes overpainting and "erasing" - gives her palette with the subtlety of a constructed monochromatic field, structured by grid lines and juxtaposed fields.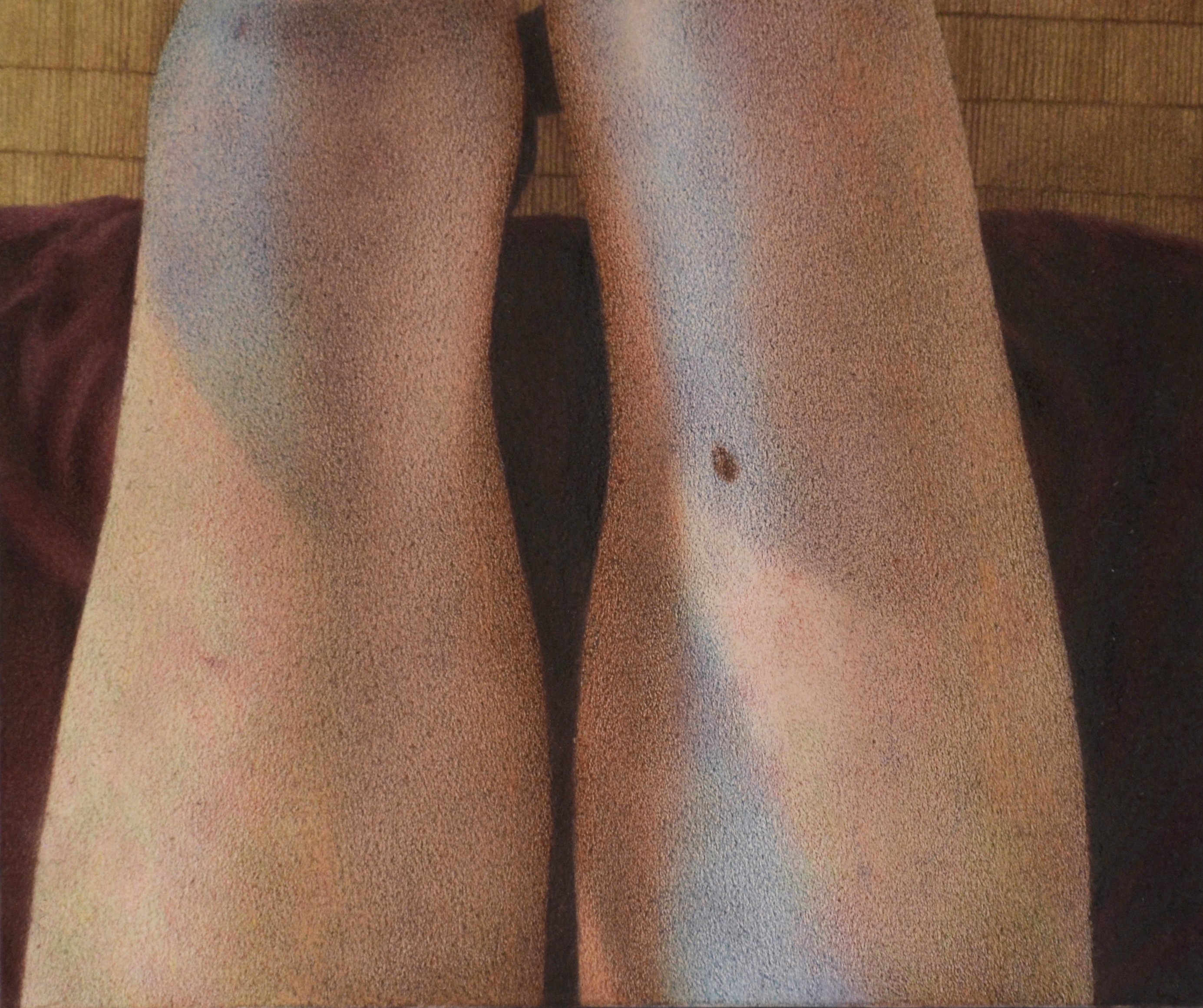 Chiara Enzo, "Gambe di M.", 2014 14.8 x 17.7 cm, gouache tempera, pastel, colored pencils on cardboard glued on board. Courtesy: the artist and ZERO..., Milan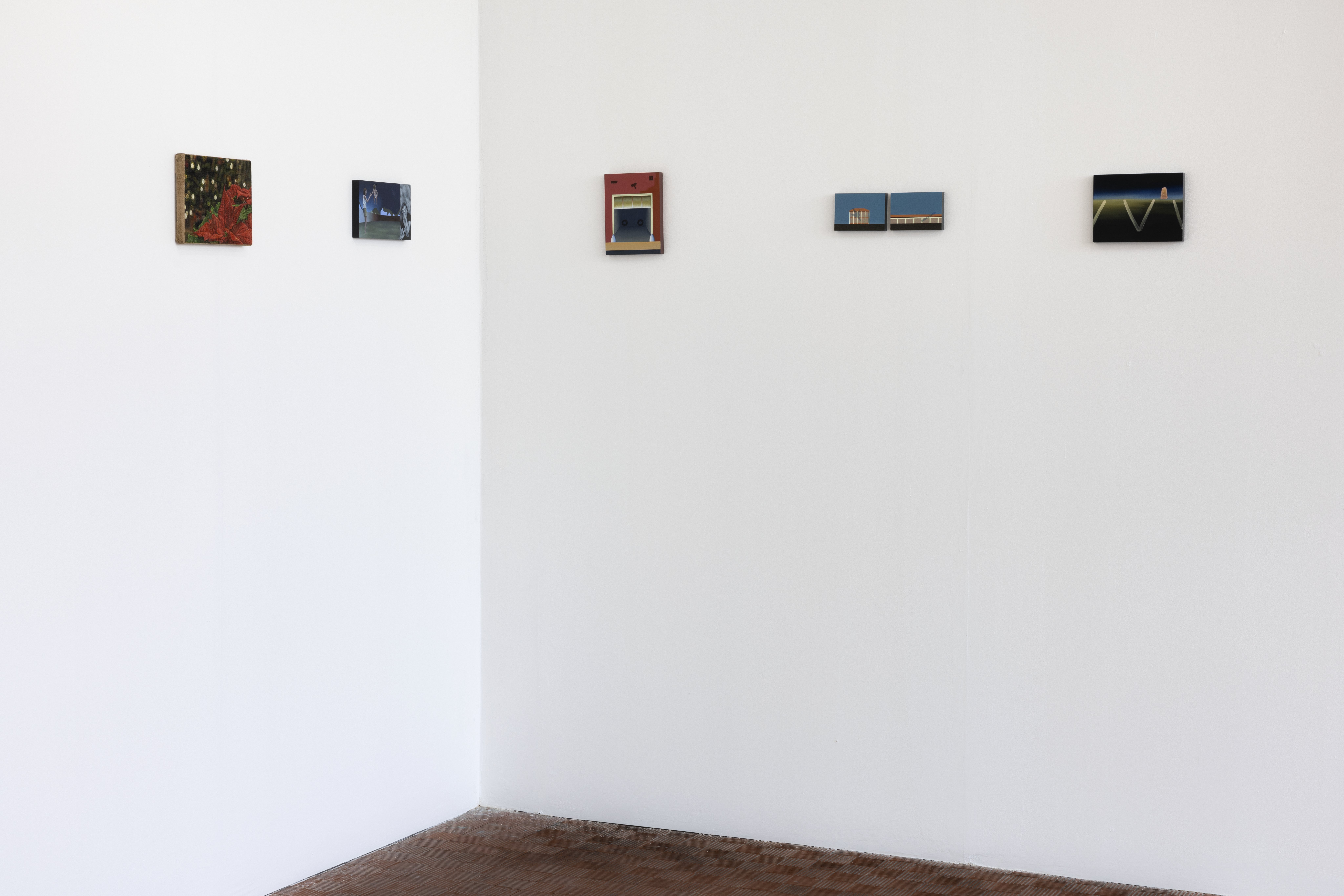 "Small Fixations", installation view, Fondazione ICA Milano 2022. Ph. credits Andrea Rossetti
"Small Fixations", installation view, Fondazione ICA Milano 2022. Ph. credits Andrea Rossetti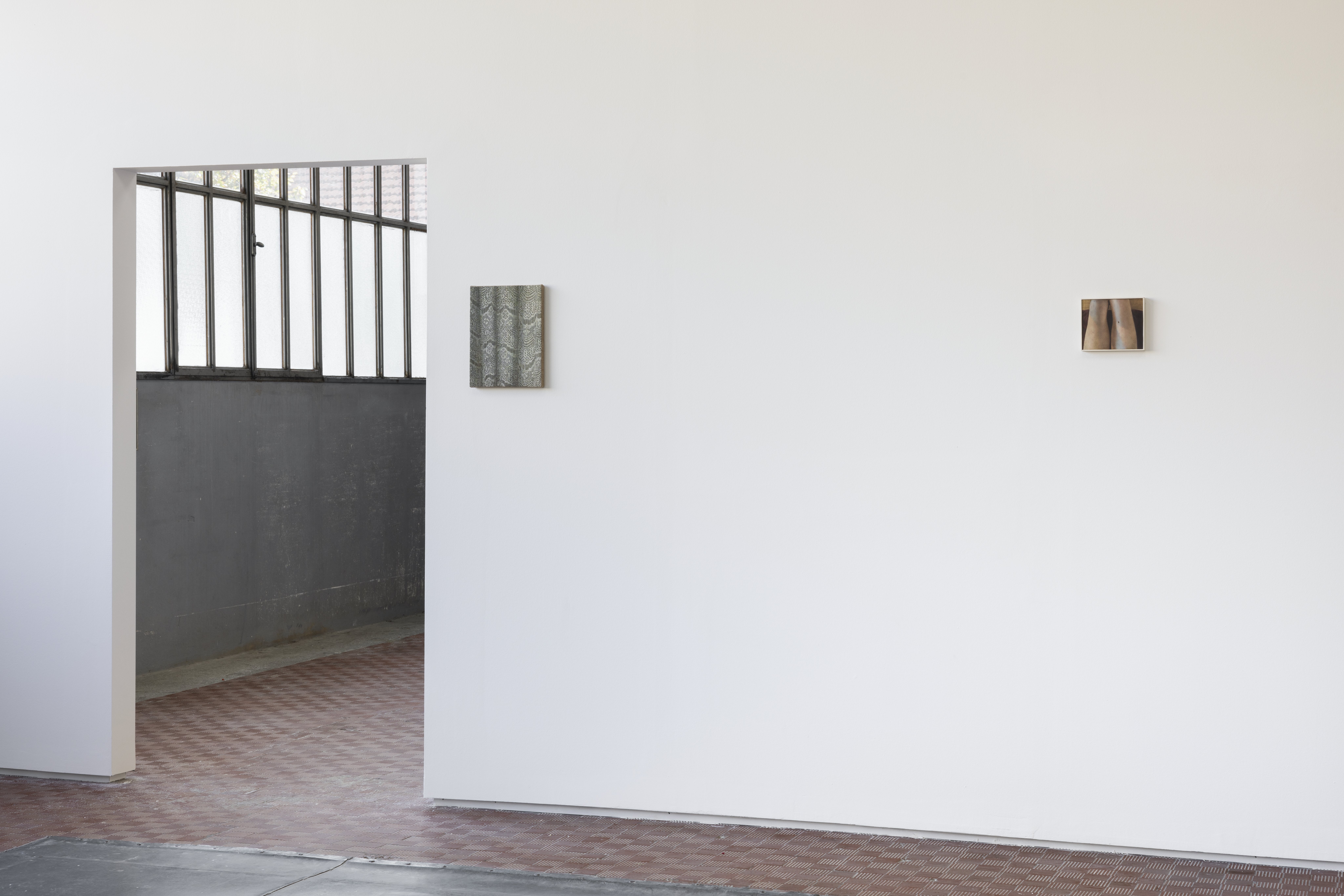 "Small Fixations", installation view, Fondazione ICA Milano 2022. Ph. credits Andrea Rossetti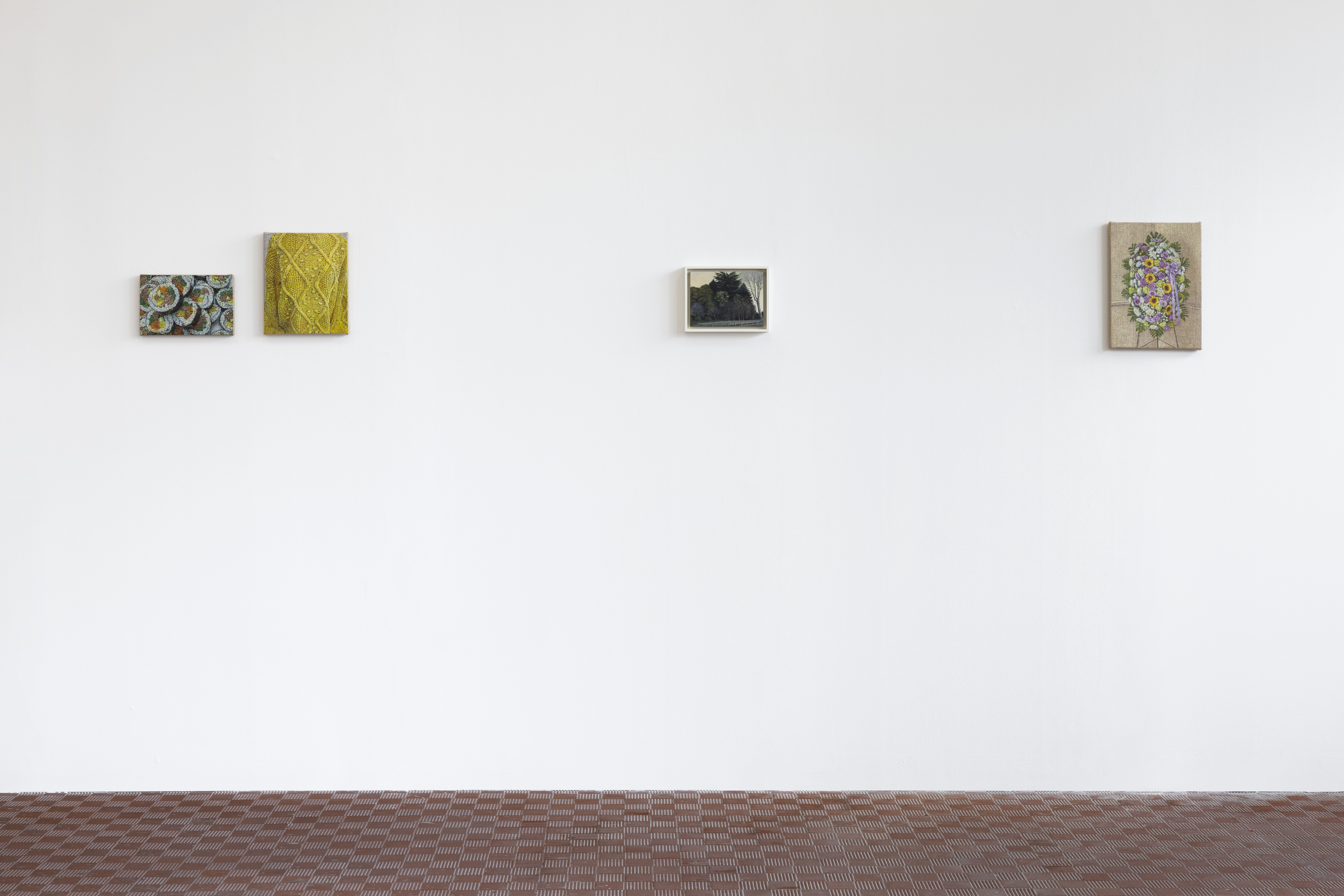 "Small Fixations", installation view, Fondazione ICA Milano 2022. Ph. credits Andrea Rossetti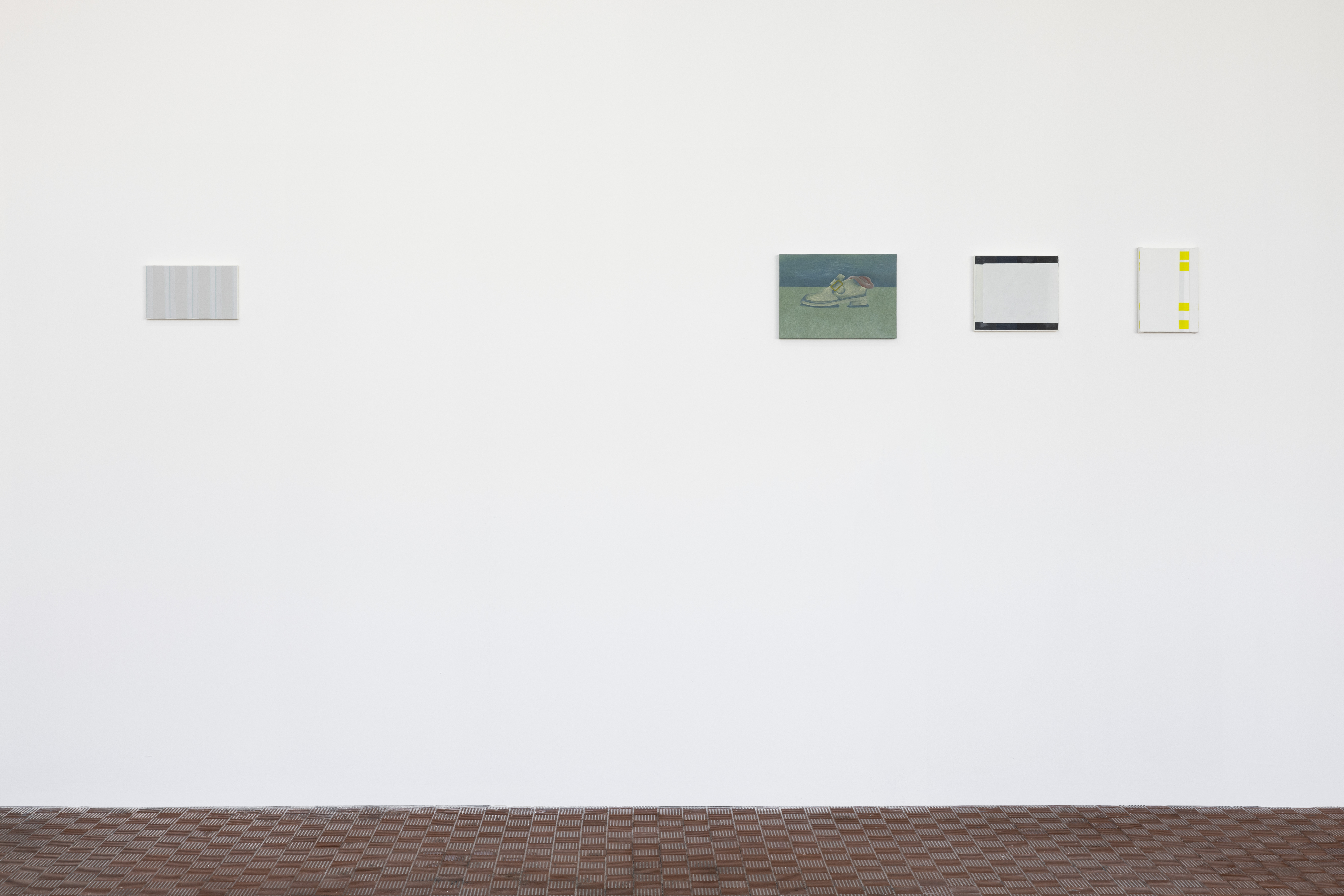 "Small Fixations", installation view, Fondazione ICA Milano 2022. Ph. credits Andrea Rossetti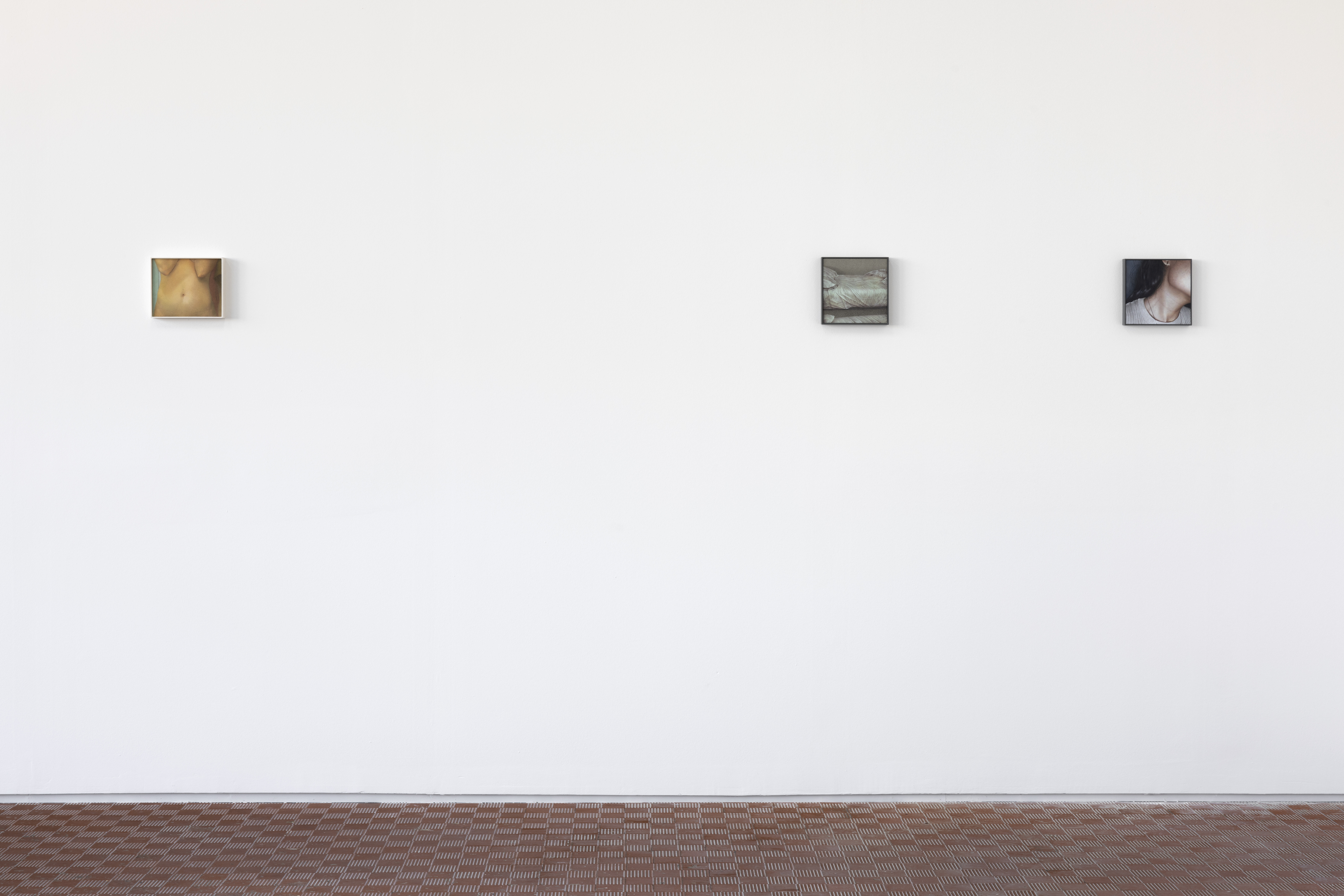 "Small Fixations", installation view, Fondazione ICA Milano 2022. Ph. credits Andrea Rossetti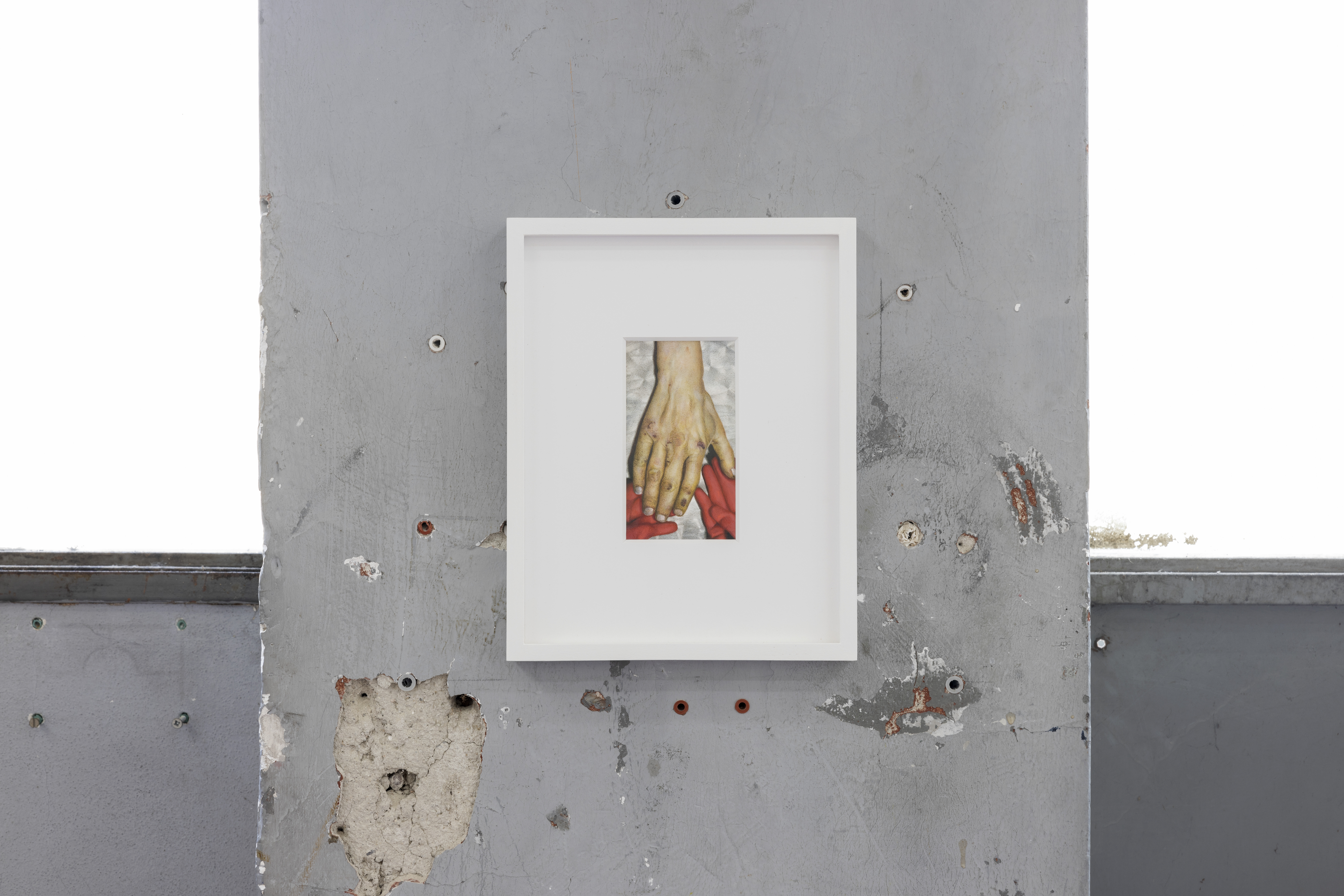 "Small Fixations", installation view, Fondazione ICA Milano 2022. Ph. credits Andrea Rossetti