In the context of the exhibition "Lito Kattou. Whisperers", curated by Fondazione ICA Milano's curator and editorial manager Chiara Nuzzi, on view from April 5 to June 9, 2023 at Fondazione Arnaldo Pomodoro, Fondazione ICA Milano is thrilled to welcome the work Whisperer V, an element of connection and synergy between the two institutions installed for the occasion on ICA Milano's façade.

The exhibition is part of the cycle "Corpo Celeste (Celestial Body)", conceived for the Project Rooms yearly exhibition program of Fondazione Pomodoro, this year curated by Chiara Nuzzi, and dedicated to rethinking reality and the bodies inhabiting it.


Aimed at delving into the work of Cypriot artist Lito Kattou, the exhibition presents the sculpture series "Whisperers" (2022), specifically realized on the occasion, and focuses on the idea of community, immersed in a timeless landscape and capable of implementing new strategies of coexistence. Her works - bodies, hybrid and abstract characters, anthropomorphic or animal creatures within which the artist integrates natural and cosmic elements - analyze the process of changing matter over time, the theme of otherness and unknown space-time scenarios.

*

The project "Lito Kattou. Whisperers" is realized with the kind support of the Republic of Cyprus (Deputy Ministry of Culture) and in collaboration with Fondazione ICA Milano and T293, Rome.
Whisperer I, 2022, Alluminio, acciaio, acrilico, rame nichelato / Aluminum, steel, acrylic, nickel plated copper, 190 × 139 × 40 cm, Courtesy l'artista / the artist e / and T293, Roma / Rome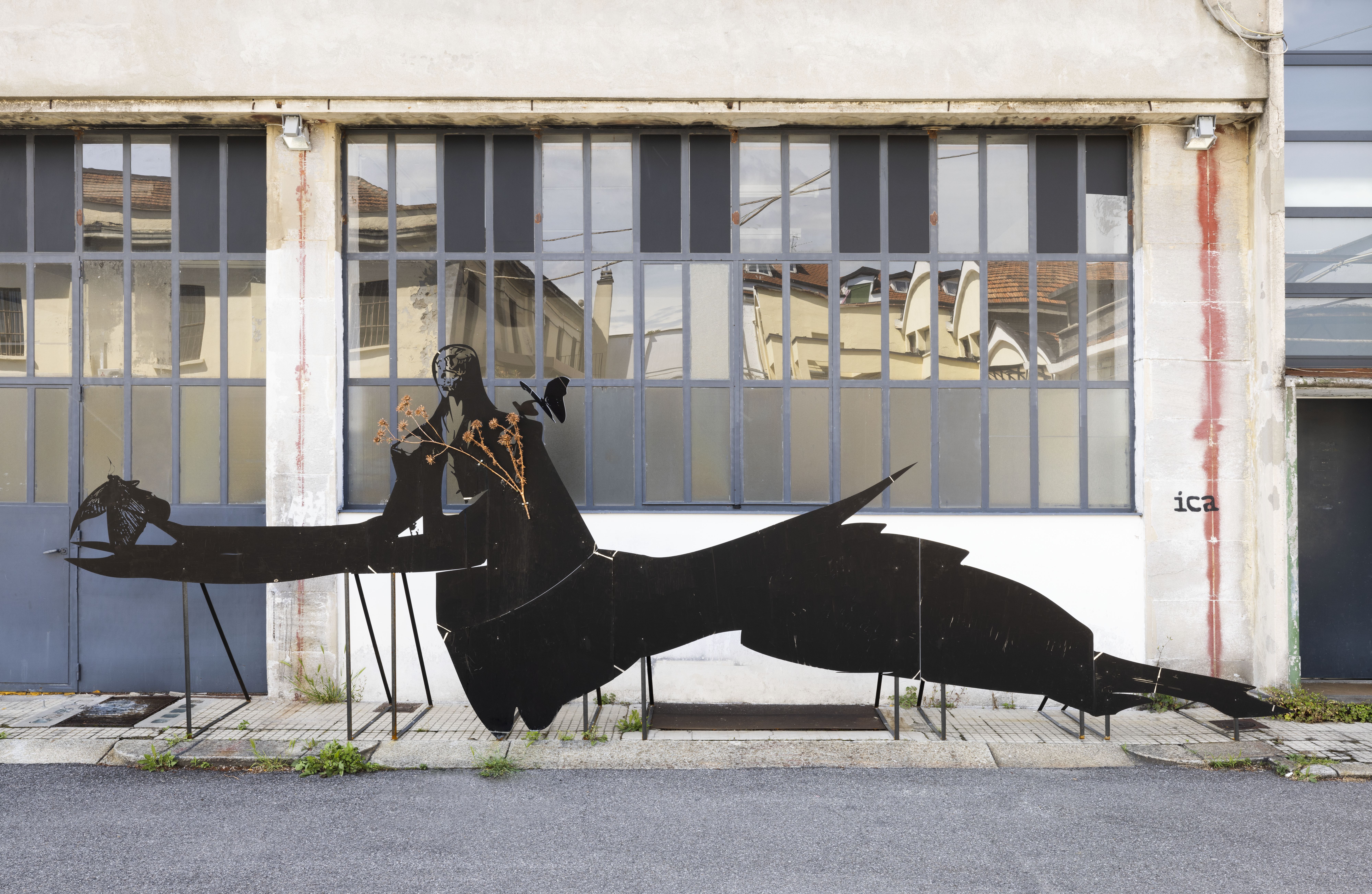 "Whisperer V", installation view, courtesy the artist and Fondazione ICA Milano. Ph. credits: Andrea Rossetti